A large number of people, whether it is male or female suffer from thinning of hair. If you see hair in your brush then you are not alone, so many people experience hair loss at some point in their life. You must not be surprised if it is said that eating the right food can keep your hair healthy.
Hair loss is a common issue in many people especially those who have started ageing or suffers from other skin problems. Other reasons could be a vitamin deficiency, lack of sleep, autoimmune deficiency and stress. Also, genetic factors can also cause hair loss in people.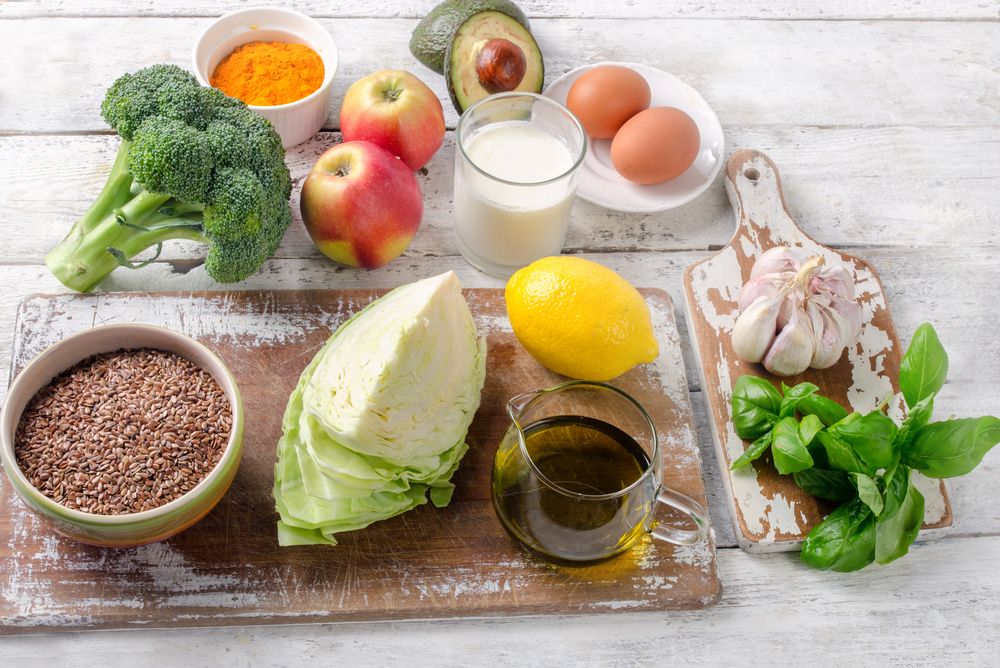 Also Read: Stress could be the cause of your hair loss
If you are worried about your hair fall and not able to spend much on hair fall treatments, try some natural foods which might help you prevent hair loss. Here is a list of foods that can resolve your hair loss problem and conditions your hair naturally:
Amla or Indian gooseberry
What better natural ingredient to treat hair related issues than amla? Deficiency of vitamin C is one of the main causes of thinning of hair in people. Being a rich source of vitamin C, amla replenishes it back in the body system. The natural herb is considered as one of the best traditional Indian medicine to rejuvenate hair. It is an excellent ingredient to prevent greying of hair. You can either eat amla or drink its juice to boost hair growth. It can also be applied directly to the scalp to achieve maximum benefits. To apply on your scalp, take few fresh amla and squeeze out their juice into a bowl enough to apply all over your scalp. Gently massage with your fingertips and let it stay for an hour. Then wash it off with a mild natural shampoo. Amla juice on scalp works as a hair tonic that nourishes your scalp, making your hair strands stronger and healthy.
You may have never heard about onion juice for resolving hair issues. But it is a fact that onion extract effectively treats hair loss. It carries high sulphur content, which is useful in preventing hair thinning. It helps in blood circulation to the hair follicles. The regular application of onion extract on the scalp helps revitalises hair follicles. Being an antibacterial agent, onion juice kills the germs that are responsible for causing scalp infection.
Spinach is a rich source of iron, protein, vitamin A and C. Hair loss is majorly caused by the deficiency of iron. Adding spinach to your diet can replenish iron deficiency in your body and boost hair growth. The type of green vegetable also contains sebum, which works as a conditioning agent for hair. Spinach also provides other essential components that are required for hair growth. Such components include magnesium, calcium, omega 3 acid, and as well as potassium. All these components are helpful in maintaining a healthy scalp and lustrous hair.
Adding walnuts to your diet is extremely beneficial for maintaining hair health. Eating a handful of nuts daily can prevent hair loss problem in both men and women. The nuts contain plenty of vitamin E, biotin, magnesium, protein, vitamin b1, b6, and b9. All of these are helpful in strengthening hair follicles and nourishes the scalp.
Fish is considered to be one of the best hair loss foods. Eat fish, especially salmon or Indian mackerel the best natural hair fall treatment. The Indian mackerel is an excellent source of omega 3 and 6, which is known to rejuvenate the scalp, encourages hair follicle growth, and makes your hair shiny. The high amount of protein in fish also plays a vital role in preventing thinning of hair.
Consuming green tea is good for maintaining hair health. It is simple hair loss treatment that can be daily incorporated into your daily routine.
Eggs are packed with the goodness of four minerals namely iron, sulphur, zinc and selenium. They also contain biotin, and vitamin C promotes hair growth. Eat eggs on a regular basis to increase the levels of calcium and iron in the body, which can boost hair growth.
Also Read: Is thyroid disease causing hair loss?
These food items are not only good for hair but also deals with skin care issues in both men and women. If natural ways are failed to revitalise your scalp, you can consult a dermatologist or a skin care expert for a hair loss treatment. Finpecia is considered as one the best hair loss treatment for men.