Sticking to a weight-loss regimen is somehow a tough task because one needs to take in fewer calories and burn more. However, you can quickly shed pounds by following the interesting weight loss tips.
How losing weight is necessary?
There is no doubt that pizzas, burgers, fries, and pastas sound tempting. But, these foods and our laziness put us at risk of obesity and other health conditions. In general, previously mentioned food consists extra calories, which is bad for health. Calories play a crucial role in gaining and losing weight, but how? It is recommended to maintain a right proportion of calories in the diet if you want to lead a healthy and fit life.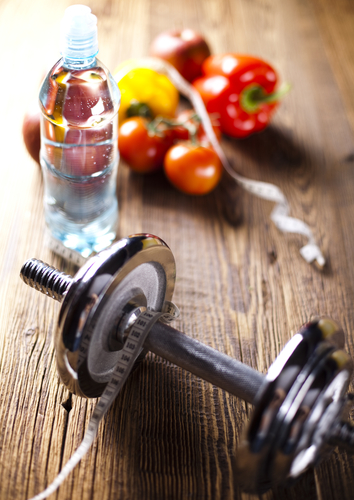 Weight loss is directly linked to a healthy you because if you lose weight, you will cut down the risk of serious medical issues including hypertension, strokes, diabetes, infertility, depression and heart diseases. The basic mantra to lose weight is that you should have to indulge yourself in some physical work. But, losing weight requires a strict weight-loss regimen including diet, exercise, and other habits.
How can you lose weight?
Have you ever imagined that you can still lose weight without putting extra efforts? Yes, you can do it through eating. It may seem like an icing on the cake that you can lose weight by eating. For getting a trimmer body by feeling gratified you need to follow weight loss diet. Below mentioned is the weight loss diet that may help you lose weight:
• Attack on salad- Salad is best if you are on a weight loss regime. You can shed your pounds by having green salad on your plate.
• Beans- Beans are an excellent source of protein and fiber and are also slow to digest. These keep you feel full for a longer time and also stop you from eating more.
• Have salmon- If you are a fish lover, then salmon is for you. Fishes are an excellent source of protein and are also enriched with omega-3 fatty acids that help in improving the insulin sensitivity that helps in building the muscles. This will result in boosting your metabolism and also results in weight loss.
Also Read: All you need to know about using HCG for weight loss 
Simple exercises to lose weight:
Losing weight may be a hurdle for some people because it requires self-determination and strict regime by performing tasks and following diet plans. But, there is no need to hit the gym and perform painful activities because below mentioned is easy tricks to weight loss:
• As per the Centers for Disease Control report, you can end up your year by losing weight by spending ten minutes daily in walking up and down stairs.
• Regular brisk walking for thirty minutes can do wonders in your life because performing it will keep you away from various heart diseases and diabetes related issues by improving your blood pressure.
• You can lose weight by indulging into swimming and cycling, as these provide you refreshment along with the sense of lightness.
Also Read: All you wanted to know about HCG!
Lose weight by changing lifestyle:
You may have seen advertisements of fad diets and weight-loss programs promising quick and easy weight loss. However, the foundation of successful weight loss is a combination of healthy and calorie-controlled diet along with exercise. Apart from the previously mentioned points, there are various other options that can help you lose weight. You can shed your extra pounds and lead a healthy life even by changing your lifestyle. Below are some of the lifestyle changes that may help you lose weight:
• Get a mantra- Believe in you and motivate by self-fulfilling prophecy. If you think that you can't do, like resisting junk food or getting out of the door for a daily walk, then the chances are you won't do them. Instead, keep a positive approach, "I can lose weight".
• Keep food records- Try to keep food records because it will help you getting aware of the mistakes you make, like nibbling in front of the TV without realizing. By keeping food records you will identify your bad habits, and can easily find substitutes for good habits.
Also Read: Sushi- Healthy Super food
Conclusion:
Life is very crucial, and your decision to lead it a healthy way or other depends on you. If you are serious in shedding your weight, then you must follow the above-mentioned weight loss tips.