Turmeric is known for its anti-inflammatory properties. It is considered to be the best herbal joint pain medication which not only reduces inflammation but also reduces stiffness related to rheumatoid arthritis.
Rheumatoid arthritis is one of the most common inflammatory arthritis conditions and is a main cause of disability. Pain can interfere in your daily household tasks and office work. It can prevent you from having enough sleep and resting. Suffering from pain can be the toughest part of having arthritis or associated conditions, but you can learn how to deal with it. The first step is to visit a physician if you feel that you have arthritis, then your physician will help you determine which type of arthritis or condition you have and will work accordingly to treat your pain.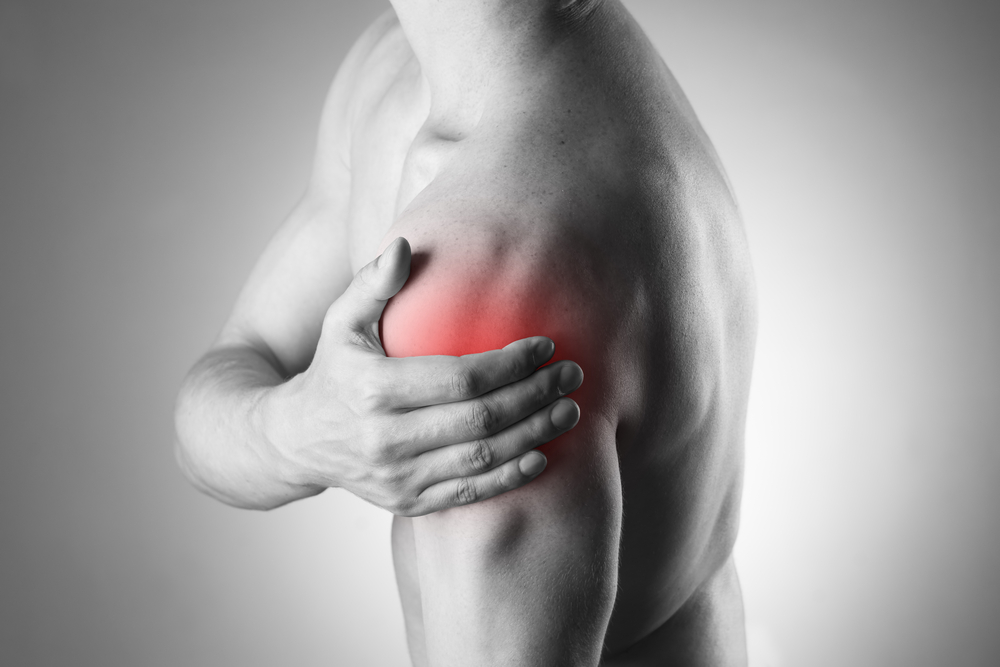 Learn to manage pain
Arthritis may force you to stop doing some of your regular rutine work, but it doesn't mean that arthritis has total control on your life. Learn how to manage pain by taking positive actions. Your mind plays a significant role in how you feel about pain and how you respond to the condition. Here are some following tips that will help you build a sense of personal control on your thoughts and actions.
Also Read: To Lead a Smoke Free Life- Quit Smoking
Think positive- The ultimate way to reduce your pain is to build a life around wellness, not sickness. This means having positive thoughts in the minds, eating a healthy diet, exercising regularly, enjoying activities with family and friends, and surrounding yourself with people who motivates you with their positive attitude towards life.
Practice positive self-talk- Whatever the situation is, keep your perspective positive. Turn out your negative things behind.
Shift your focus- Shift your focus from pain to something else like an activity you enjoy the most. The more you think about your pain, the more you feel physical discomfort. Therefore, it is important to think something outside your body, such as hobby, or other activities.
Change your habits- Do not rely on unhealthy habits such as drinking alcohol or taking sleeping pills to escape the pain. Replace these old habits with something positive. Change your behavior by spending extra time to read the morning newspaper or by spending additional ten minutes in the hot tub.
Make a pain management plan- Create a chart that includes your pain control methods and which works best for you. Also, involve your physician in making a pain management plan. Track the methods that help in controlling your illness.
Treat your pain
The pharmaceutical industry is loaded with the medicines available to treat arthritis. Your physician may recommend right joint health tablets according to your type of condition, the severity of your illness, and other related factors. Here are some common joint pain medications that help relieve pain:
Analgesics- Acetaminophen
Nonsteroidal anti-inflammatory drugs- Aspirin, naproxen sodium, ibuprofen
Corticosteroids
Nerve blockers
Anticonvulsants- Gabapentin, Pregabalin
Antidepressants- Duloxetine, Amitriptyline, Milnacipran, nortriptyline
Muscle relaxants- Carisoprodol, cyclobenzaprine
Disease-modifying antirheumatic drugs-Leflunomide, Methotrexate, Sulfasalazine, hydroxychloroquine, etc.
Topical pain relievers
Gabapentin is the most commonly recommended arthritis medication worldwide. Also, there are joint health supplements that are shown to be effective in the treatment of rheumatoid arthritis and other related illness. Omega 3 containing supplement is considered to be most effective joint health supplement.
Home remedies for treating joint pain
Exercise regularly- Gentle exercise can improve arthritis symptoms as well as improve your overall health and fitness. Regular exercise helps strengthens join muscles and fight of fatigue at the same time.
Get enough sleep- It is necessary to have a complete sleep of 8 hours as sleep restores your energy that you need to run your next day. It makes your joint muscles to rest and reduce swelling and inflammation. Arthritis patients may often feel tired after lunch; these patients can take a brief nap of about 20 minutes to help restore their energy and spirits. Patients who trouble sleeping at night may relax in the afternoon rather than taking a nap.
Relax your body- Arthritis patients experience both physical and mental stress. This stress can cause muscle tightening, fast breathing, elevated heart rate and blood pressure level. Practice relaxation may help you reverse these effects and makes it easier to manage pain. This is the best way to control your body and mind.
Protect your joint muscles- It is important to take care of your painful joints while performing household tasks and other outdoor activities. You need to be attentive towards your body when it needs to rest.
Use heat and cold therapy- Heat and cold therapy are extremely effective in reducing the stiffness of arthritis. Application of cold packs on sore joints, reduces swelling and inflammation. Whereas, heat therapy relaxes painful joint muscles and stimulates blood circulation.
Consider regular massage- Regular massage session brings warmth in your joints. It relaxes the painful area and increases the flow of blood all over the body. You can ask your physician to recommend a trained professional to give massages.
Also Read: Healthy Teeth Leads to a Healthy Life!
Add ginger and turmeric in your joint pain diet- Ginger and turmeric are found to be extremely effective in alleviating arthritis pain. They both acts as anti-inflammatory agents which work to reduce inflammation and swelling.