Are you planning to get inked? It's a great idea to wear a tattoo nowadays. Tattoos have become a very popular skin decoration and many people like to flaunt a decorative or symbolic depiction of a tattoo on their skin. But, do remember that getting a tattoo on your skin is not an easy task rather it is a bit painful experience for those initial days. The healing of that pain and the tattoo effects on the skin is a gradual process.
Depending on its type, style, size, and placement, a tattoo normally takes 1 to 2 weeks to heal the tattoo redness and swelling completely. In some cases, tattoos take up to a month to the pain into the dermis layer of the skin. Therefore, if you are planning to have a tattoo on your skin, it is very important to follow some skin care tips and precautions as a tattoo aftercare. The ignorance of a skin care treatment after getting a tattoo could spoil its beauty.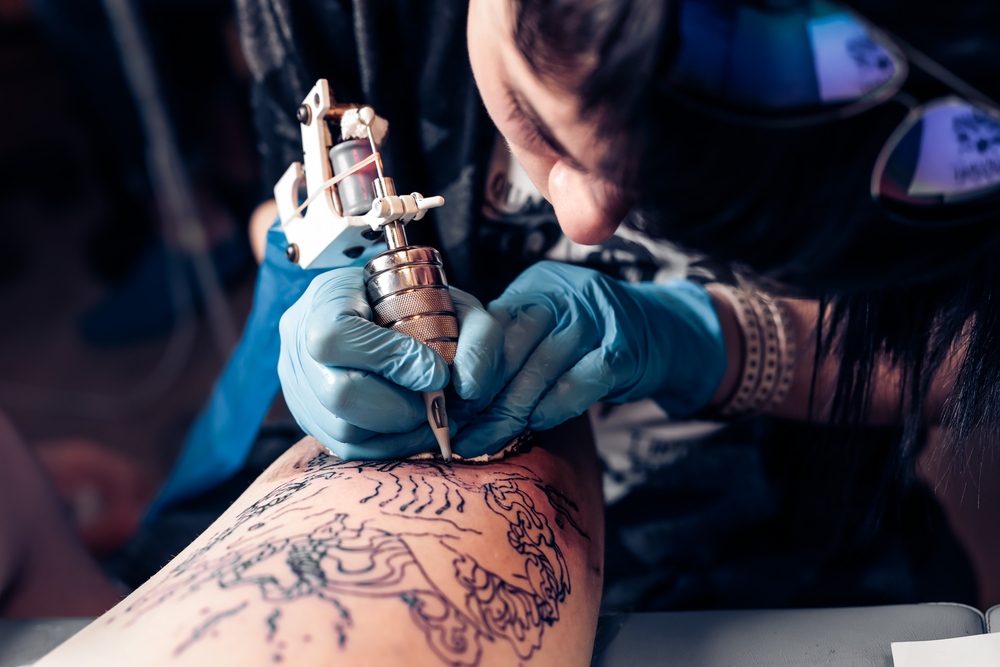 Also Read: Aloe Vera- Wand of the Heaven
Some Aftercare Tips to Consider After Getting a Tattoo:
If you want to avoid any type of infections or diseases after the insertion of tattoo ink into the skin layer then you should consider an itchy tattoo treatment to take care of your skin properly. Here are some precautions to be followed under the tattoo aftercare:
You should not remove the bandage from the tattoo before 24 hours. It is essential for keeping airborne bacteria away from the inked skin by using the bestskin care products.
Keeping the skin clean is the first and foremost action to taking a good care of the tattoo. You should clean it with a mild liquid antibacterial soap and then wash off with the lukewarm water soon after taking off the bandage.
Once you clean the area, pat it dry with a soft towel. After that, apply a good antibiotic ointment that contains vitamin A and vitamin D to reduce the tattoo effects on the skin.
You should take shower every day; it is good for keeping the tattoo clean and safe. But, do not let the tattooed skin get in touch with chemical-laden soap or shampoo during the shower.
You should keep the newly tattooed skin moisturized and hygienic by applying a gentle moisturizer at least 2 to 3 times a day to treat the tattoo redness and swelling.
You must try to avoid the sun exposure to the skin for at least first few weeks. The excessive heat and harmful UV rays can damage your skin and fade away your tattoo as well. It is one of the highly recommended skin care tips,as you should use a sunscreen of at least 30 SPF while going out in the sun.
You should avoid swimming until your tattoo is healed completely. The contact of dirty water could cause a minor or major infection, damaging the beauty of your tattoo to an extent. A skin care treatment can be helpful to avoid any such skin damages.
You should wear loose clothes that do not rub your tattooed skin during those initial days.
You may notice redness, itching, swelling or other signs during the healing process. However, never ever pinch or scratch the tattooed skin. Applying a moisturizer 3 to 4 times a day for some 10 days will cool off the skin and help it to recover naturally.
Also Read: 7 Best Ways To Avoid Acne Breakouts!
You have to just follow these safety precautions and use some easily available best skin care products after getting your favorite tattoo and prevent it from turning into a very painful condition.