Tired of trying to lose weight through natural therapies and exercises? In this blog, you will find weight loss medications that may certainly help you in losing some extra pounds.
There are only a few people in this world who don't love fast food. Many of you might have made resolutions to be healthy in the coming year, but such resolutions are easily broken at the sight of mouth watering sweets and fries.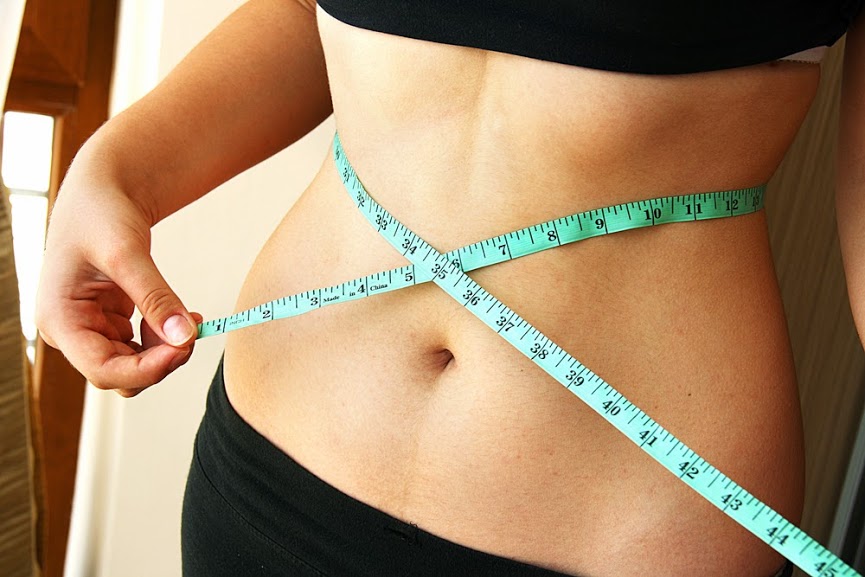 In today's fast moving life, people don't have time to cook and eat some healthy stuff. So they rely on packaged foods and fast foods to calm their hunger pangs. But due to this habit they often don't realize the harm done to their body from the food they are eating.
You have to compromise with diet and various things, as there isn't a magic bullet to lose weight. One of the basics of losing the extra kilos is eating less and exercising more, but for some obese people, it's like crossing the English Channel. Here in this blog, we will guide you how you can shed extra pounds, through various weight loss medications.
Also Read: Simple things to do for Weight Loss
Who need weight loss drugs?
People who fail in losing weight through diet and exercises or have health problems due to their weight are recommended weight loss medications. Your doctor may prescribe you weight loss pills if:
• Your body mass index (BMI) is greater than 30
• The BMI is greater than 27, and you have a medical problem related to obesity, like high blood pressure or diabetes
The doctor will consider your health history and possible side effects before prescribing weight loss drugs to you. However, the guidelines mentioned above are not absolute. Your doctor may avoid certain prescription diet pills in patients with cardiac disease, hyperthyroidism, glaucoma, or hypertension.
How weight loss medications work?
Completely relying on the weight loss medications is wrong, because prescription weight loss pills are not a shortcut method to lose weight. If you want your medications work effectively, you need to combine weight loss medications with a low-calorie diet and regular exercise to get the apt result. Following your doctor's advice you can lose five to 10 percent of your total weight in a year, which don't seems too much yet it is enough to improve your health by the following ways:
• Decreasing the blood pressure and lipid levels
• Lowering the blood glucose levels
• Increasing insulin sensitivity
Also Read: All you need to know about using HCG for weight loss
What are the typical weight loss drugs?
Prescription weight loss pills, also known as anti-obesity drugs, are sometimes prescribed to a person as an additional tool in the treatment for weight loss. Orlistat, Belviq, Saxenda, and Qsmia are some of the effective diet pills, doctors prescribe to shed pounds. Some of the drugs suppress appetite are known as anorexiants, while some weight loss medicines contain stimulant that are scheduled controlled substances by the Drug Enforcement Agency. Below are some prescription weight loss pills that doctors advise losing weight.
Orlistat:
Orlistat works by blocking the body from absorbing about a third of the fat you eat. It is an FDA approved product for long-term use. Some of the side effects of using Orlistat include abdominal cramping, leaking oily stool, having more bowel movements or uncontrollable bowel movements. The side effects are mild and temporary, but may get worse if you eat high-fat foods.
One thing you must keep in mind is to take a multivitamin at least two hours before or after taking orlistat. This is because the drug, for the moment makes it difficult for your body to suck up vitamins A, D, E, and K.
Belviq:
Belviq curbs your appetite and increases the feeling of fullness. You can take Belviq for a longer term. Side effects linked with this medicine include headache, nausea, fatigue, dizziness, dry mouth, and constipation. However, people with diabetes may experience side-effects like low blood sugar (hypoglycemia), back pain, cough, headache, and fatigue.
One thing you need to know if you don't lose 5% of your weight after 12 weeks of taking Belviq, stop taking it.
Saxenda:
Saxenda is a prescription weight loss pill that is a higher dose of the type 2 diabetes drug Victoza. This weight loss medication mimics an intestinal hormone that tells the brain your stomach is full. Some of the typical side effects associated with Saxenda include nausea, vomiting, diarrhea, constipation, and low blood pressure. In some cases, people you may experience serious side effects like increased heart beat, gallbladder disease, kidney problems, and suicidal feelings etc.
As per the FDA, if you don't lose 4% of your weight after 16 weeks of taking this medication, you should stop taking it because it's unlikely to work for you.
Must Read: Weight Loss Pills-An Easier Way to Shed Some Extra Pounds
Conclusion:
If a person incorporates a proper diet plan, exercise module and take the drugs prescribed by the doctor to lose weight, then he can surely loose those ugly and irritating extra pounds. No matter how sure you are about your weight loss drugs, you should always let your physician about your medical history before starting any treatment program.