In this fast paced world, everybody is running after money and are completely neglecting their health and skin. A healthy body is reflected through a healthy skin and here you will find some skin care tips for your help.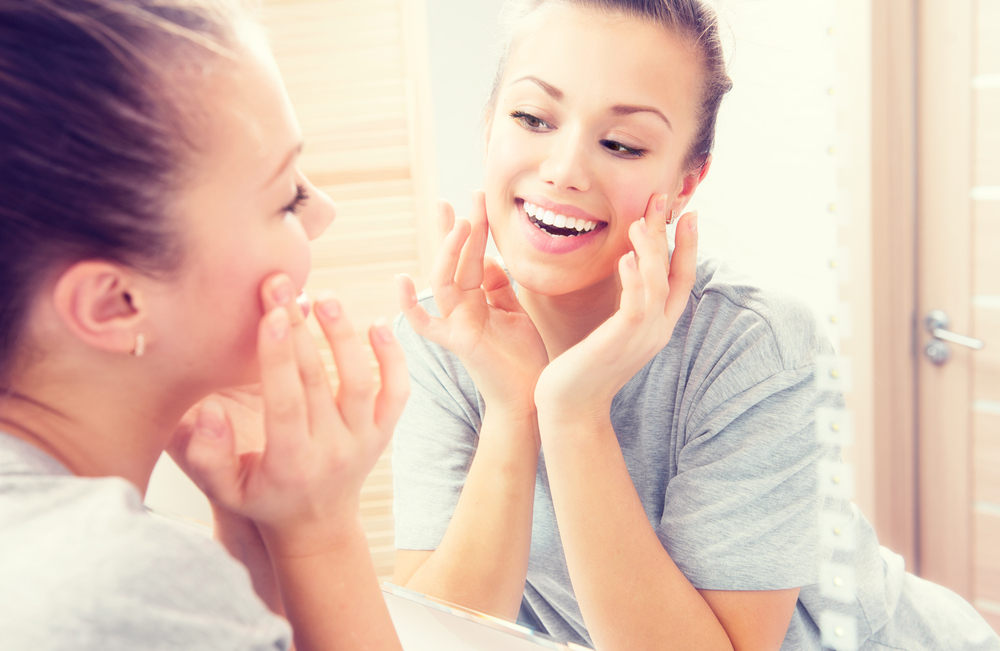 Healthy skin is a dream of every woman, and nothing makes her feel confident than a glowing and radiant skin. It works like an energy booster that makes a woman look younger and feel healthier. But, it is not easy for a woman to adorn a glowing skin as numerous factors contribute to dull and worn out skin. Lifestyle plays a significant role in damaging the skin, including workloads and deadlines. These act as the biggest beauty thieves because these create stress and many other issues.
Foods for skin care:
Foods has it all as what you eat will automatically visible on your face. So, to take care of your skin below is some foods that will provide you with radiant skin. These are as follows:
Add tomatoes on your plate- One of the best natural sources to get glowing skin is to eat tomatoes on a regular basis. Eating tomatoes help you in keeping the skin red, and various researchers have also proved that eating tomatoes may provide 25% more protection against sunburn. Additionally, tomatoes are also rich in antioxidants that help in preventing fine lines and furrows.
Have plenty of water- Water makes a big difference in skin health, as without an adequate amount of water intake, skin appears duller, and wrinkles become prominent. Having plenty of water provides you with a glowing and radiant skin, as it fulfills the need of moisture.
Lettuce- Lettuce is one of the greatest foods for glowing skin, as these are full of nutrients, mineral and potassium, which help people in revitalizing their skin by increasing cell turnover.
Also Read: What are the Benefits of Healthy Eating for Your Skin?
Basic but essential skin care tips:
Regularly wash your skin- One of the primary methods to maintain a right skin type is to keep it clean by washing it with fresh running cold water. Don't go for fancy and expensive skin care products because mild and a scentless cleansing agent may also help you get rid of dirt, germs, and dead skin. Moreover, prefer using cleansing soap with moisturizing qualities.
Avoid harsh cleansers- Cleansing is one of the effective ways of removing dirt from your skin. Making use of a cleanser helps in eliminating residual elements on the skin to make it's pore open and breathing. It also makes your face fresh and clean. To make use of cleanser use lukewarm water, now apply the cleansing milk or mild foaming cleanser and massage it into your skin in upward, circular motions. Use damp cotton pads, sponge, or splashing the water to wipe off the cleanser.
Moisturize- Make a habit to moisturize your skin after cleaning your face, as various studies have proved that dry skin is caused due to lack of moisture. To keep your skin hydrated use a good quality moisturizer by moisturizing yourself morning and night. In case, you have dry skin, reapply moisturizer throughout the day and look for optimum quality moisturizers with ingredients like Aloe and Vitamin E.
Apply sunscreen- It's crucial to protect the skin from harmful UV rays, as these can burn your skin and also cause severe skin issues. Make sure to apply a moisturizing broad-spectrum sunscreen with an SPF of 15 or higher to all exposed areas of your body.
Avoid greasy makeup- Restrict yourself by not picking up the makeup with thick and oily ingredients like mineral oils, as these can clog pores. Try to purchase skin products labeling "non-comedogenic". This means the product will not clog your pores. Moreover, you can also look for mineral-based makeup containing Dimethicone, powdered silica, titanium dioxide, and zinc oxide.
Workout- Performing physical activity stimulates the blood flow and also flushes out the toxins from the body. You can also perform cardio as doing this will keep your body healthy and also make you stronger.
Manage stress- For premature aging and dullness of the skin, stress is much responsible, as uncontrolled stress triggers acne breakouts and other skin problems. To get rid of stress and for having a healthy skin, manage your stress by performing facial exercises or doing yoga.
Avoid smoking- Smoking contributes to an immense number of health issues, including making your skin look older and highlighting the wrinkles. It also narrows the tiny blood vessels in the outermost layers of the skin resulting in decreased blood flow. Due to which the oxygen and nutrients to the skin depletes. In case you smoke, the best way to protect your skin along with your precious health is to quit.
Also Read: Aloe Vera- Wand of the Heaven
Conclusion:
The skin care tips mentioned above are some of the best tips that may help you get the lustrous skin. You just need to follow them to get the fullest of benefits.