Most people like to have healthy and shiny hair. But, all those hair styling and hair coloring experiments that we do to our hair leave them dry and damaged. But you don't need to worry as repairing the damaged and undernourished hair was never so easy.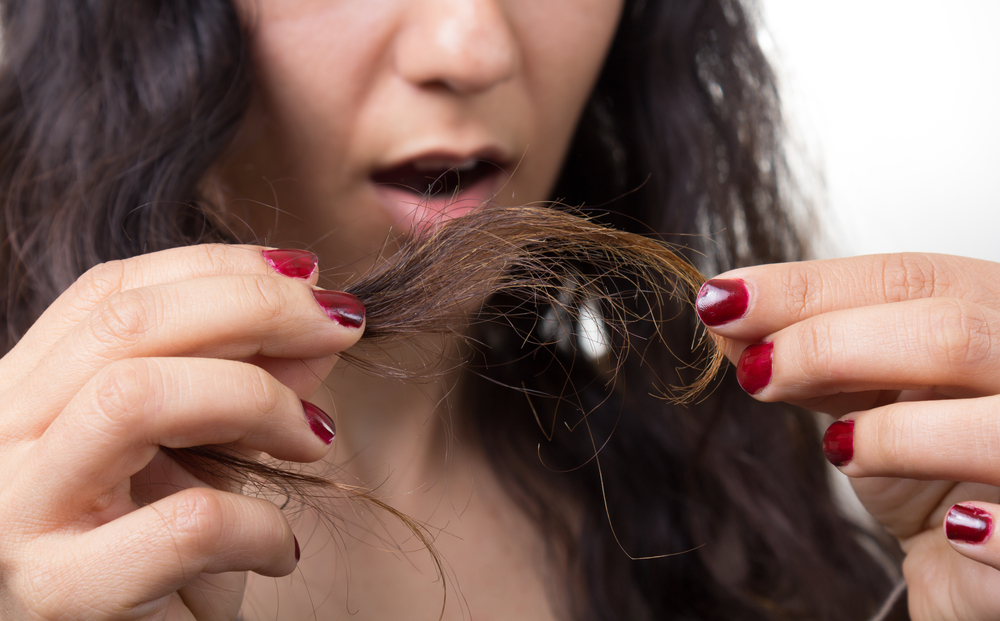 We often day dream of those supermodel types long, poker straight and sleek hair. We find it irresistible to flaunt different hairstyles and love adding colors to our hair too. But these hairstyling experiments, the chemicals, the heating and styling products like blow dryers and curlers may cause a great damage to the hair. Pollution also makes the hair hard and brittle. It therefore becomes very necessary to repair the damage done to the hair.
Fortunately there are several ways to avoid hair damage, and to repair the damaged hair. Here are the top 10 easy and effective remedies for the damaged hair:
Stop using those damage causing culprits: Often most of the hair damage is due to the harsh chemicals of the dyes and the bleach we use on our hair. Some amount of damage is also caused by the blow dryers, straightening and curling irons if used frequently. Hence once you will lower the frequency of using such hair damaging things you will find the notable difference.
Shampoo and condition your hair smartly: It is very necessary to shampoo hair at least 3 times a week; oilier scalp may require more often washing. Shampooing helps to remove the dirt and sebum collected on the hair the scalp. It is very necessary to condition the hair once shampooing is completed as the conditioner helps to keep the hair hydrated and shiny.
Have a good warm oil hair massage:
Olive oil is very good for damaged hair, so is the coconut and the almond oil. These are rich in vitamin-E, antioxidants and help to heal the damage done to hair.
Warm the oil and then massage the oil into the scalp for a few minutes. Cover your hair with a warm towel and then leave it for at least 30 minutes. Finally shampoo and condition the hair. Do this religiously once in a week to get the best of the benefits.
Egg mask for hair:
Egg yolks are rich in nutrients, minerals, proteins and fatty acids. Eggs are very good for the damaged hair and nourishes the hair providing it the natural shine.
Whisk an egg into the bowl and then apply the egg paste on to the scalp and massage the hair well for a few minutes. Leave for twenty minutes and then wash off with shampoo and conditioner.
Banana mask:
Banana can also assist to fix the damaged hair. As banana is rich in potassium, vitamin and natural oils, it can help in softening and repairing the hair shaft.
Make a banana hair mask by blending one/two over ripe banana with one teaspoon each of honey, coconut oil, olive oil. Apply this mask on the hair and scalp. Leave it for one hour. Wash off with shampoo and condition the hair thoroughly.
Lemon juice rinsing:
Lemon juice is rich in Vitamin-C and antioxidants that are good for the cleaning of hair and removing excess of dirt and sebum from the hair shaft and scalp.
Rinse with tea:
If you find your hair dry and lifeless, then tea is one of the best natural remedies for damaged hair. Once you are done with your regular shampooing and conditioning, give an extra rinse to your hair with freshly brewed or instant tea (minus milk and sugar. Tea-rinse will provide an extra shine and will also help in enhancing your hair color.
Whip up an apple cider vinegar mask:
It is yet another terrific home remedy for damaged and limp hair.
Make a mixture of one teaspoon of apple cider vinegar, two table spoons of olive oil and three egg whites. Apply the mixture on hair nicely, leave the mask for about half an hour. Then shampoo and rinse off.
The famous henna yogurt mask:
Henna and yogurt mask is very good for damage repair. This mask is a good natural conditioner and provides that extra bounce and shine to the dry and dull hair. Apply the henna powder and yogurt mask to the hair generously covering each of the hair strands. Wash off the after three to four hours.
Repair with avocado:
Avocado fruit is good natural remedy to fix dry hair. They are rich in vitamins and fatty acid and help to restore the lustre of the hair.
Also Read: The best way to get long lashes-Try Careprost!
Conclusion:
Hair is an important part of our personality. Dull and dirty hair may snatch the beauty of our whole look. Thus, just like we take care of our other body parts, it is very necessary to fix the damaged hair. The above given natural tips or remedies may act as a knight in shining armour to protect your hair health.