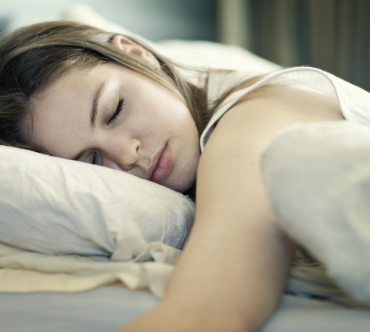 There is much more to keep the heart healthy than eating right and regular exercise. Getting enough sleep is equally important to reduce the risk of heart disease. According to research studies, people with sleep problems such as insomnia have a shorter life expectancy as compared to those who consistently get the right amount of sleep. Sleeping for 7 to 8 hours is considered good for heart health and not getting enough sleep is associated with increased risk of heart attack or stroke.
What is the optimal amount of sleep?
For adults, getting 7 to 8 hours of sleep each night is considered the optimal amount of sleep. Respect your body needs for sleep and aim to sleep for this much hours per night to maintain a healthy heart. Research studies suggest that people who sleep less than six hours per night tend to develop cardiovascular risks including high blood pressure, diabetes, obesity, and more significant inflammation as compared to those who sleep for longer.
Recognizing a sleep problem
Do you wake up frequently at nights or feel tired after spending a restless night? Do you feel sleepy or fatigued for the whole day? Consider these as the signs of sleep apnea. Other symptoms include snoring, choking, or stop breathing during sleep. These are the symptoms which many people don't realize that they do, so it is important to confirm with your partner who shares the bed with you. Severe sleep apnea especially ate the middle or old age can increase the risk of premature death. More common signs of a sleep problem include staying asleep, and difficulty falling asleep. People who are suffering from heart disease often have low energy levels than sleepiness.
Sleep Deprivation and Heart Health
Sleep is essential for a healthy heart, and those who don't sleep enough are high risk for conditions highlighted above regardless of age, or lifestyle habits like smoking, or drinking. Getting quality sleep is important if you don't want to hurt your heart. It is not entirely understood why lack of sleep is detrimental to heart, but researches believed that sleeping for too little causes disruptions in the biological process like glucose metabolism, the pressure of blood, blood glucose levels and inflammation. The same concept applies in the case of oversleeping.
Patients with sleep apnea (a condition which causes a man to awake frequently throughout the night) often have compromised heart health. In such patients, the certain chemical is activated that interferes with the body ability to achieve extended periods in which blood pressure and heart rate are lowered. As time passes, this leads to high blood pressure during the day and a greater chance of developing heart disease. Many research studies have revealed the relationship between sleep apnea and heart disease. According to these studies, people with sleep apnea are more likely to develop congestive heart failure than men without having this night-time sleep disorder. This shows that poor sleeping can put you at risk of heart disease as well.
Also Read: Beverages That Boost Your Heart Health
Ways to improve sleep
Report symptoms to your health care specialist- According to research studies, there are numerous sleep disorders and associated health concerns, so it is important to pinpoint the problem. You must accept the fact that if you are not sleeping there is something wrong with your system and consider an excellent treatment to get rid of the problem.
Get your problem treated- Fix an appointment with a sleep psychologist to know about the therapies for sleep apnea. Patients with insomnia may benefit from cognitive behavioural therapy with a sleep expert.
Shed extra pounds- Being overweight or obese increases the risk of heart disease. Improved sleep helps to lose weight especially belly fat. According to research performed by Johns Hopkins, people with diabetes those who lost belly fat improved sleep regardless of their gender or change or how they lose weight.
Tips to get better sleep
Adhere to a sleep routine. Go to bed at the same time each day and wake up at the same time each morning.
Go for a morning walk to get some natural light earlier in the day.
Get enough physical activity but be sure not to exercise a few hours before bedtime.
Avoid using computers, laptops, and phones within a few hours of bedtime.
Do not eat or drink during the night especially alcohol and high-calorie foods.
Create an environment for a sound sleep by keeping your bedroom cool, dark and quiet.
Make sleep a priority Try to get in bed and wake up at a predictable time. You need 7 to 8 hours of sleep to function well the next day. If you are left with certain things by the end of the day, let it be, try to complete them the next day.