It is often believed that eye diseases and problems only affect the elders and kids are away from the risk of getting any vision problems, but the truth is just reverse. Kids are equally at risk of getting eye problems and thus eye care for kids is a necessary thing to do.
Eyes are a very delicate part of the human body, and they require proper eye care. First eight to ten years of the child's life is critical for the eye development. If proper eye care is not done then babies, children and teenagers may face vision loss early in their life.
If parents neglect a child's eye care routines, then they may face a permanent vision loss early in their life. Hence, being a parent, you should be vigilant about the health of your kids eyes. There are many ways in which you can do this. If correct steps are taken for the kid's eye care from birth till adolescence, then one can expect to have a good vision of the child all his life.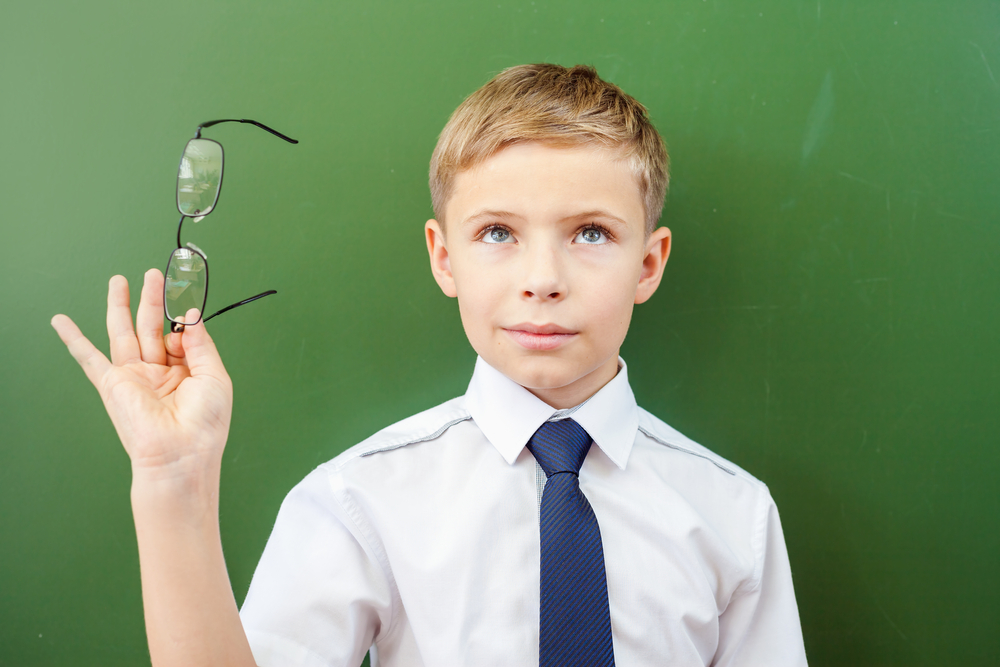 Here are a few tips that could be helpful for you to take proper eye care for kids:
1. Provide your child a balanced diet:
A healthy diet is a combination of healthy fruits and vegetables. Green leafy, colourful vegetables like spinach, carrots, lettuce, broccoli and beetroot etc. Are very good for eyes as they are rich in vitamin A and E. Similarly you can include colourful yellow fruits like mango, papaya, pear, peach and apricots.
2. Do not allow too much of screen time:
Children should not be allowed to spend long hours in front of screens like tv and PC. This is very harmful for the eyes as too much of screen time may result in stressed eyes and eye fatigue.
3. Watch tv from a safe distance:
Parents should take special care that their children do not watch TV from a very close distance. You should watch TV from a safe distance and teach your child similarly to view TV from at least 3.5 meters away from the TV. The room should be well lit to avoid any eye strain.
4. Avoid rubbing eyes:
Rubbing your eyes very frequently can transfer the germs to the eyes and can lead to infections of eyes. It is very necessary to clean your hand properly before you touch your eyes. Teach your child about the importance of healthy eyes and the proper eyecare.
5. Do not use kajal or Soorma on child's eyes:
Avoid applying kohl in the eyes of small children, unless you are very sure about the safety of the ingredients used to manufacture the kajal or soorma.
Also Read: Select the right eye lenses after research
6. Keep access to mobile and video games very limited:
You should teach your children to play video games and computer games for a limited period. Discipline your child as too much of screen indulgence is reported to hurt the eyes negatively and it can cause vision problems, hazy images, headaches, etc.
7. Use only child safe toys:
Supervise your child for the safe use of toys and teach them to select and play with non-sharp toys as the other can be very unsafe for he child. Do not buy any sharp edged toy for your child beforehand.
8. Proper lighting on the study table:
Your child's study table should be well lit and opt for a light source from behind while your child is studying. Also, teach your child to hold the book at least 14 inches away from eyes.
9. Discourage taboos and jokes about spectacles:
If your child requires glasses to support vision, then encourage him to do so. Do not let other make a joke about your child's eyeglasses. Discourage any jokes from a family member, his/her friends and your neighbours by motivating them to help your child instead of playing jokes on him.
Also Read: When cataract clouds your vision
10. Time to time eye exams:
It is very necessary to carry out eye exam at regular time intervals.
Vision experts say that newborns should be tested for congenital eye problems
A comprehensive eye exams at six months of age
Visual acuity test at the age of three years
Visual acuity and eye alignment test by the age of 5
After that, an eye exam by optometrist should be done after every two years
All these tips can help your child to get healthy eyes and maintain a healthy vision throughout their life.