The fertility of a man is not affected by the health condition like diabetes. However, diabetes can sometimes result in the most common sexual problems called erectile dysfunction in men. Erectile dysfunction is also known as impotence.
About erectile dysfunction
Erectile dysfunction is defined as a condition in which a man is not able to have or maintain an erection for long enough to satisfy your partner. All men experience erection problem in their lifetime, and this problem increases with age for all men. If you are among these men, you are not alone.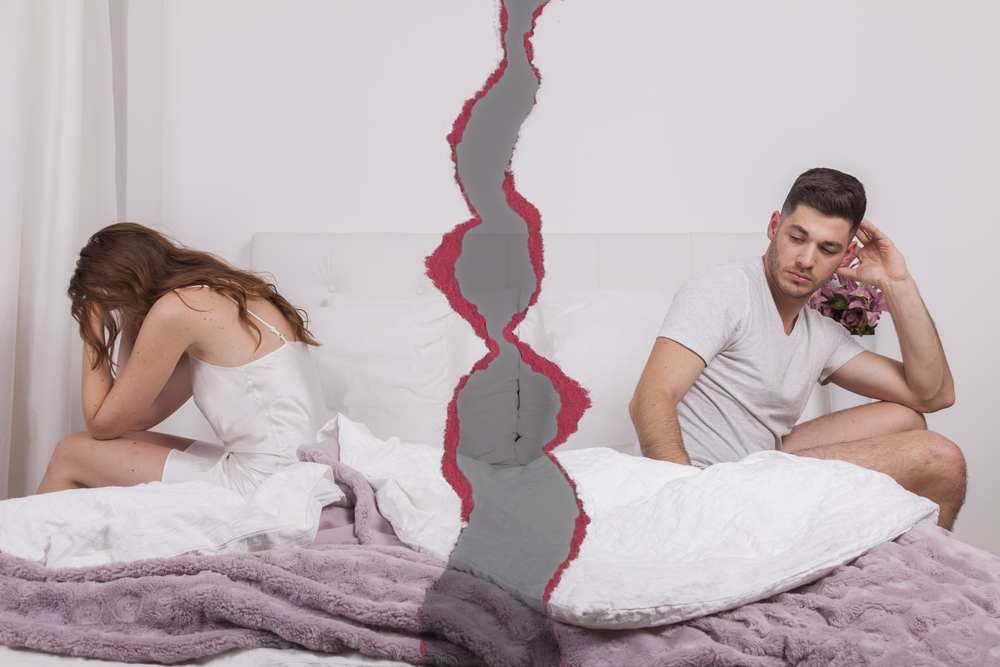 Also Read: 5 Ways to Get in the Mood Again
It has been estimated that about one man in 10 over the age of 40 experience erection problem, whether they have diabetes mellitus or not. Erectile dysfunction may affect over half of men with the metabolic disorder. In elderly men, those who are over 70 years of age, have some degree of erection or orgasm problem. The good news is that there are a wide variety of treatments available to help such type of sexual condition.
Causes of erectile dysfunction
Erectile dysfunction has psychological, physical, or environmental causes. In some people, a combination of both can happen. The common erectile dysfunction causes are as follows:
One of the common causes is diabetes, which has a direct impact on the blood supply to the penile region and the nerves that control penile erection.
Smoking, alcohol consumption, or use of illegal drugs may contribute to an erection problem.
Pharmaceutical drugs are given for maintaining blood pressure and treating depression.
Prostate surgery or bladder surgery may damage the nerves connected to your reproductive organ.
Damage to your spinal cord
Psychological issues include depression, depression, relationship problems, guilt, stress, anxiety, and fear to perform sexual intercourse
Erectile dysfunction not only affects the one who is suffering from it but also affects the partner. It affects both people in a relationship. You may feel embarrassed, angry, guilty or frustrated at times. Discussing with your partner can help in understanding the issue and how you both feel about this problem. This will help in improving the situation and help you decide if you want to take medical help.
Erection problems and diabetes
A man's fertility is not affected by diabetes mellitus. However, diabetes can give rise to erection problems in men. A man suffering from erectile dysfunction can find a problem in getting and maintaining a penile erection enough to satisfy his partner. When men have erection issues, ejaculation may or may not be affected. In men with diabetes, one of the main reasons behind erection problem is reduced blood circulation and nerve damage to the penile area. Such people often have other complications related to blood circulation or nerve damage problems. The complications include heart disease, high cholesterol, and high blood pressure. People with diabetes may also have low libido and reduce desire when their blood glucose levels are high.
Treatment management
If you have developed erection issues, it is important to discuss with your health care specialist or diabetes expert. This may be difficult for you to discuss your problem, but at the same time is important to treat at the correct time. Your health care specialist will help you to get the best erectile dysfunction treatment. A counselor who is an expert in advising on the sexual health may also help you in reducing erectile dysfunction symptoms.
The first and simplest step in treating your erection issues as medications. However, erectile dysfunction drugs do not work for everyone. It depends on the condition of an individual and other factors such as age, weight, and current condition. In such case, you may need a specialist who can discuss other treatment options as well. Other treatment options include mechanical devices or surgery.
Also Read: Alcohol effects on Men's Health
Other factors such as age and being overweight may also affect fertility. Talk to your physician if you have any concern about fertility.