The inability to achieve or sustain an erection for sexual intercourse is termed as erectile dysfunction or ED. Reduced blood flow to the penis, certain medications, chronic illnesses, and excessive consumption of alcohol are some of the causes of ED.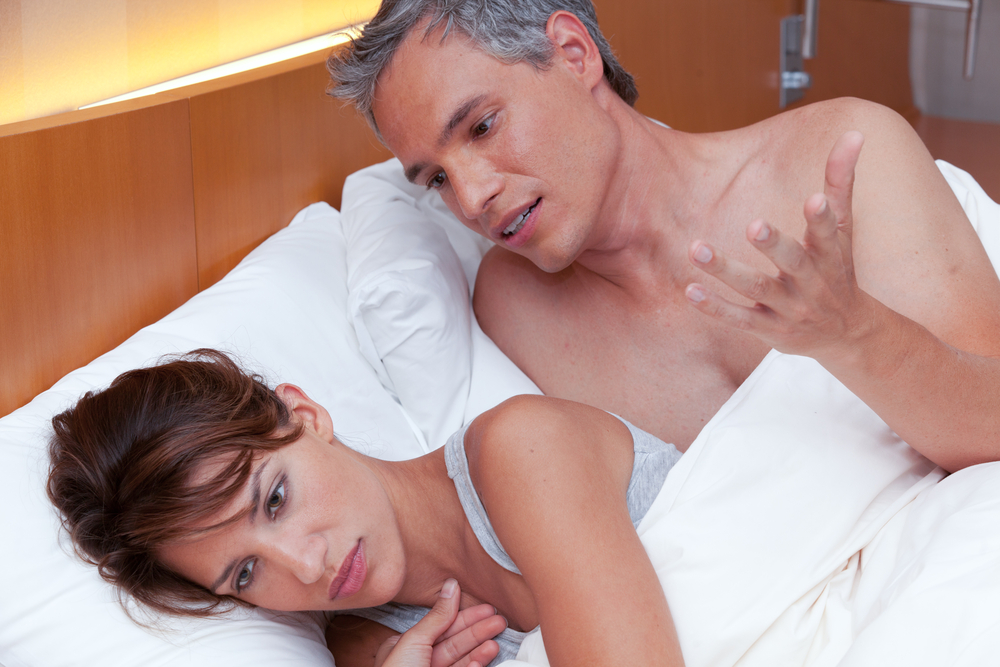 Detailing erectile dysfunction:
Erectile dysfunction or impotence was considered as a failure among men in the past. In the late 16th and 17th centuries in France, the same condition was regarded as a crime as well as legal grounds for a divorce. Even today, men suffering from impotence feel embarrassed about the same state. But, for some this condition is like a nightmare and they equate this with failure, loss of dignity, and masculinity.
However, erectile dysfunction is common among older men, and an estimated half of all men between 40 and 70 suffer from ED at some point in their lives. In general, erectile dysfunction is the inability to get and keep an erection firm enough for sex. The condition varies from time to time and isn't necessarily a cause for concern. But, if the issue sustains for a longer period, it may lead to stress, relationship problems, and also affects the self-confidence.
Causes of erectile dysfunction:
For achieving and maintaining an erection, requires the following:
Adequate levels of nitric oxide in the penis
A healthy nervous system conducting nerve impulses in the brain, spinal column, and penis
Healthy arteries in and around the corpora cavernosa
Impotence occurs if one or more of the above requirements are not met. There are numerous factors that account for the condition of erectile dysfunction, and these include the following:
Injury- Any injury to the pelvis, bladder, spinal cord, and the penis that requires surgery can cause erectile dysfunction.
The side-effect of certain medicines- Medications like beta-blockers, including Propranolol and Atenolol can cause ED. Moreover, there are some antidepressants that may also cause impotence.
Diabetes- Reports have stated that the erectile dysfunction condition often develops 10-15 years earlier in diabetic men as compared to non-diabetics. The risk of erectile dysfunction among men with diabetes may be due to the earlier onset of atherosclerosis that narrows the arteries resulting in the reduction of the delivery of blood to the penis. When insufficient blood is delivered to the penis, it is not impossible to achieve an erection.
Hormonal problems- Hormonal changes sometimes affect erectile problems. An imbalance in testosterone levels of a person affects his sex drive.
Prostate enlargement- As men age their prostates get enlarged. This is a common problem among older men. Enlarged prostates may also play a significant role in causing erectile problems.
Alcohol consumption and smoking- Excessive drinking may increase the problems of liver and kidneys, which may lead to erectile dysfunction. Moreover, smoking also increases the risk of erectile dysfunction because nicotine and other harmful toxic substances damage the sperm count and leads to erectile problems.
Apart from the reasons mentioned above, there are other less noticed and often ignored causes of ED including stress, depression, or anxiety.
Treatment of erectile dysfunction:
Impotence drugs:
The doctor may start the impotence treatment with prescribing you ED pills. He/she may recommend you ED drugs if the problem is persistent, rather than a one-off or temporary one. The doctor may prescribe you the following medications:
Sildenafil, Tadalafil, and Vardenafil- These are ED medications that are effective and work efficiently. All these drugs help in increasing the blood flow by heightening the effect of nitric oxide in the body. These also work by relaxing the penis muscles and allow the blood increase that leads to a proper erection.
Alprostadil penis suppository- In this method, Alprostadil medication is injected into the base or side of the penis using a fine needle. The penis suppository method provides erection within 10 minutes, which lasts for 30 to 60 minutes.
Also Read: Signs of Candida Overgrowth and How To Treat It
Non-drug options:
There are various non-drug treatment options for ED including penile vacuum pumps, penile implants, and blood vessel surgery. The former option treats ED by pulling the blood into the penis, which is used right before the intercourse. However, a penile implant is a process in which surgery is required by placing two devices into the sides of the penis. On the other hand, blood vessel surgery is recommended only when leaking vessels cause ED.
Natural options to treat ED:
Quit smoking- Throw your cigarettes in the dustbin and make yourself active. Quitting smoking will improve the overall health and also increases the sperm count. So, the choice is yours and in case you find trouble quitting, get help.
Lose weight- Shed those extra pounds by doing some exercise to become fit and healthy.
Horny goat weed- Various studies have found that horny goat weed and related herbs have been the treatments for sexual dysfunction from ancient times. Researchers have found that the primary compound in horny goat weed, called icariin, acts in a similar way as Sildenafil.
Also Read: Symptoms and prevention of sexually transmitted diseases
Conclusion:
Erectile dysfunction rates have been increased since last few decades because of unhealthy choices and laziness. But, people can reverse their condition by keeping themselves fit and healthy by following the above mentioned tips.