Erectile dysfunction (ED) in men merely denotes a condition of inability to maintain or firm the erection during intercourse. Many people suspect low testosterone is responsible for that, but there are some more causes of ED that can affect your sex life.
Do you find it difficult to sustain long intercourse or unable to satisfy your partner in sexual play? If yes, then there is something wrong with the function of your organ. Erectile dysfunction is very much common in men, and this condition can dent men's health and make them feel down physically and emotionally. Almost 1 in 5 men experiences one or more symptoms of ED. Most of its victims remain depressed and low in confidence. Since there are some effective ED treatments available for men, proper men's guidance to ED is important to consider.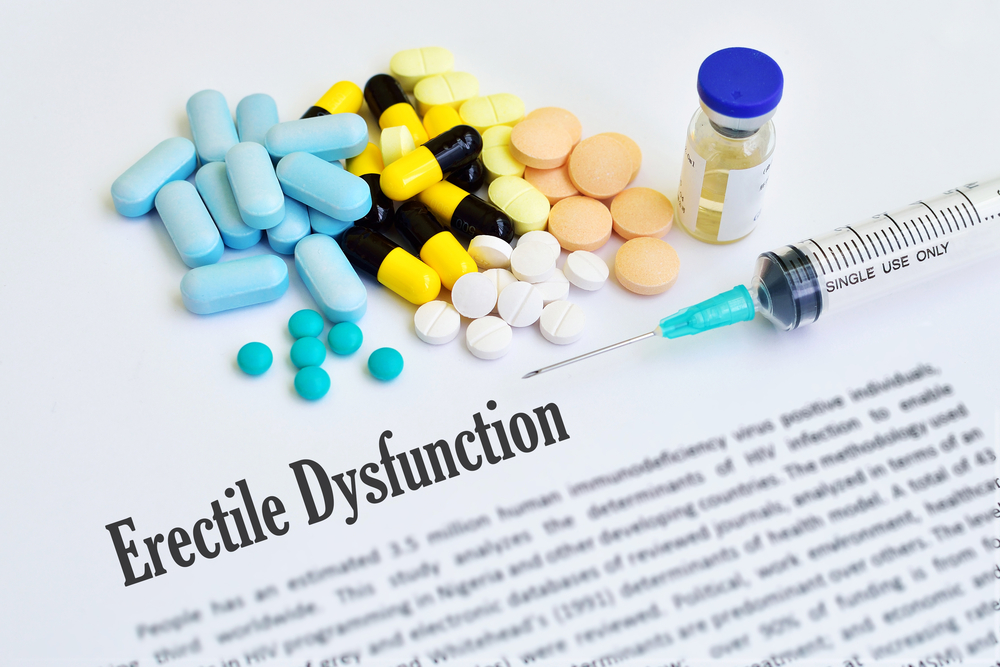 Symptoms of ED:
One of the most common signs of erectile dysfunction in men shows the difficulty in maintaining strong sex drive. The affected men are unable to control ejection as they immediately get excited but fail to go long in sexual play. In another word, men find it difficult to keep penis firm for a long-lasting intercourse.
The condition of impotence is another sign of ED that can happen suddenly or gradually. If impotence occurs due to psychological factors, it can be treated at any time, but you remember men with normal orgasm can also develop ED. In some cases, men lose the firmness in ejection and give in soon after penetration.
Causes of ED:
There are several causes of erectile dysfunction that can diminish your sex drive. Some of the major causes of ED are:
Also Read:Men's Breast Cancer Is Far Too Deadly Than Thought
• Nerve damage
Men's health depends a lot on the functions of nerves that also ensure healthy erection. Some health conditions like prostate disease, diabetes, damaged spinal cord and multiple sclerosis can damage nerves, and thus they can cause ED.
• Vascular (blood vessel) disease
Vascular disease can affect the capacity of the shaft of the penis to collect and hold blood which helps to keep penis firm during orgasm. Vascular disease can also cause impotence in men. Vascular damage can potentially cause ejaculation dysfunction.
Damage to the nerves, arteries, surgery of organs can have potential side effects on sex drive.
• Psychological causes
Psychological or emotions issues can directly affect your sex drive. The persistence of depression, anxiety, fear and guilt can potentially lower testosterone, and thereby ED emerges.
Experts say that psychological factors cause ED and then ED let you down psychologically, men are trapped in a vicious cycle that requires immediate ED treatment. Only depression causes about 20% cases of ED.
• Medications
There are many examples of drugs in which men's sex power gets deteriorated, and they experience ED. Sexual function is also damaged by some hard medications of the health conditions like heart disease, blood pressure, diabetes, prostate cancer and depression. Almost 70% of men living with diabetes, alcoholism, kidney problem, vascular, and neurologic diseases face ED early in their lives.
• Hormone disorder
Imbalance in hormone level is a strong factor in causing ED as it interferes into sex drive and erections. The low level of testosterone is very common in men suffering from the ED and then it leads a sequence of hormonal disorder, affecting overall sex strength.
Also Read:Symptoms and prevention of sexually transmitted diseases 
• Unhealthy lifestyle
Lack of exercise, smoking, overweight, alcoholic, sedentary lifestyle and unhealthy habits are responsible for causing erectile dysfunction.
When to consult a doctor:
Living with ED for a long time can cause anxiety and put your relationship at stake. Moreover, this condition can make sexual problems worse. This is a condition that demands immediate medical attention and expert advice. Medical treatment is also required if it becomes painful to erect because of the curved penis (peyronie's disease). Your doctor can suggest proper medications to treat erectile dysfunction.
ED treatment:
There has been a lot of medical research and development over the possible drugs of ED. The phosphodiesterase (PDE) inhibitors have the capacity to boost the effects of nitric oxide which can increase blood flow to the penis, so men can go for long-lasting intercourse. Some particular ED drugs include:
• Viagra (sildenafil citrate)
• Cialis (tadalafil)
• Levitra (vardenafil hydrochloride)
The treatment of ED starts with certain examinations of the condition. Examination of your penis is necessary and a blood test is conducted to check blood sugar, cholesterol and hormone level.
Some the proven erectile dysfunction treatments that are widely recommended include:
• Certain drugs that can be injected into the penis to control ED. However, one has to beware of its side effects on men's health. It's successful in most cases of ED.
• Application of a vacuum pump is effective in increasing blood flow into the penis. It has no side effects but you have to learn how to apply it properly.
• Penis surgery is also undertaken to combat ED. It helps to implant a device in the penis to regulate ejection. Take the help of registered doctor only to perform this surgery.
Conclusion:
Any problem with your sex life not only hurts your life but your partner gets affected too, which can invite mental tension and break-up in the relationship. It's important to make changes in your lifestyle that support ED treatment. Understand the causes of ED and try to resist them. After all, you won't like to feel embarrassed in front of your partner.