Britain is on an asthma alert due to a cloud of toxic particles blowing in from Europe, which can lead to life-threatening asthma attacks. Experts have urged children, elderly people and asthmatics to be vigilant and take proper treatment for asthma as pollution levels exceed regular standards.
While a sizeable chunk of the population remains unaffected by such sudden spikes in air pollution levels, it may pose a major threat to people with heart or lung issues. For almost a huge majority of asthma victims, air pollution makes their asthma worse, increasing their risk of a fatal attack.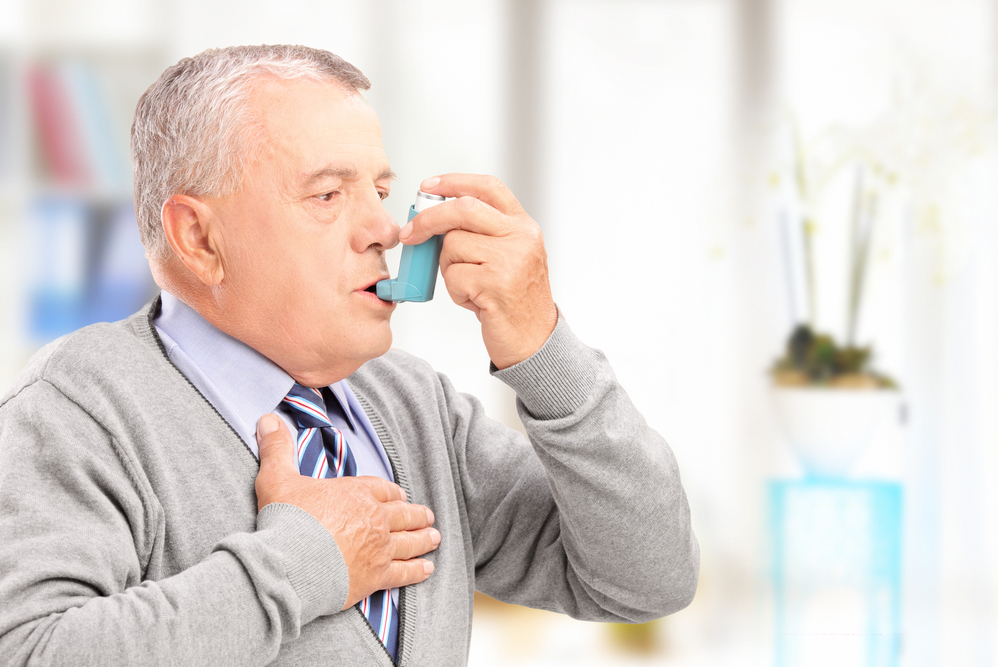 Asthma and air pollution
Officials have warned that air pollution levels can even reach a high level of 9 out of 10 in some parts of the country. The problem is aggravated due to the presence of home grown smog and some Saharan dust. The mild weather in the country, including very little winds and high pressure is also causing more pollution to build up in the cities. The northern parts of the country are predicted to be worst hit. Other places are also expected to be affected. A substantial risk is also due to 'particulate matter'-chemicals released by motor vehicles. A high level of toxic gases such as sulphur dioxide and nitrogen dioxide means lower levels of oxygen in the air leading to breathing problems. hence, it become a necessity to treat asthma as soon as their primary symptoms are seen.
Though such high levels of pollution are not seen very often, it is not uncommon to find such raised levels especially in spring and summer. A similar rise in pollution levels last year had also led to an increase in respiratory issues including asthma.
Symptoms of asthma:
The symptoms of a reaction for vulnerable sufferers can range from moderate to severe, including life-threatening anaphylaxis. A few mild symptoms can include:
Sore throat
Sneezing
Problems with the eyes
Hives
At a more advanced stage, victims can experience:
Weak pulse
Difficulty in swallowing
Loss of consciousness.
Children usually talk about their symptoms in a different manner. Be alert to phrases like, "My mouth is feeling different/funny," or "Feels like there is something in my throat/ears" and similar words.
Treatment and options available:
It is crucial to have medicines for asthma treatment handy to immediately treat the slightest symptoms. There are various Rotahalers, inhalers and other devices for quick and easy treatment/immediate action to prevent a major asthma attack.
Though the toxicity levels are alarming and it is best to adopt a proper treatment for asthma as soon as possible.
Also Read: How to get rid of asthma?
Tips to stay safe and well
If you or any of your family members suffer from the condition, here are certain measures to take to reduce chances of worsening symptoms.Contact your doctor and check your Asthma Action Plan with him
Contact your doctor and check your Asthma Action Plan with him
Carry your medicines for asthma treatment with you at all times
Take your preventer inhaler daily as this goes a long way towards helping build resilience to triggers such as toxic particles in the air
Follow your doctor's usual recommendation about managing your condition
In the event of a severe attack, do not attempt to self diagnose or assume that it will just go away and not call the doctor
Avoid strenuous activities and exercises, more so if you are suffering from a bad throat. Such activities increases the body's requirement for oxygen, leading to fatal symptoms
prevention is always better than cure, rather than finding the treatments and medicine for asthma after becoming a victim, you should try to stay away from the pollutant before ahnthan Stay indoors during storms to keep away from airborne pollution that may cause an asthma attack. During thunderstorms, pollen grains explode and give off small particles which, when inhaled can lead a lot of people to sneeze and wheeze.
Stay away from outdoor activities as much as possible, more so in busy areas or in gardens, parks or woodlands that has alder, elm, hazel, birch or ash trees. Many people are affected by grass and tree pollen
Pollution levels go up as the day progresses, so plan your outdoor activities accordingly
Avoid commuting as far as possible as toxic particles can get in even with the windows wound up
Stay updated about air pollution predictions
Also Read: You Should Keep Your Asthma Medications Handy
Conclusion:
If anyone is facing any breathing issues, it is important to seek help immediately. In the event of an emergency, call your doctor or dial NHS advice on 111 as soon as possible. If you find that your symptoms are making it very difficult for you to breathe or even talk or walk and your reliever inhaler too is not helping, call 999 immediately for the emergency treatment for asthma.