There are many people who want to get back in right body shape without doing a major exertion. In order to achieve their goals, some try their hands on different weight loss practices like a workout, yoga, jogging, running, and other general activities.
Some people buy weight loss products online that claims to lose weight rapidly. Most of these products have failed to shed those extra pounds, however, a very few work to some extent, but still not that much effective.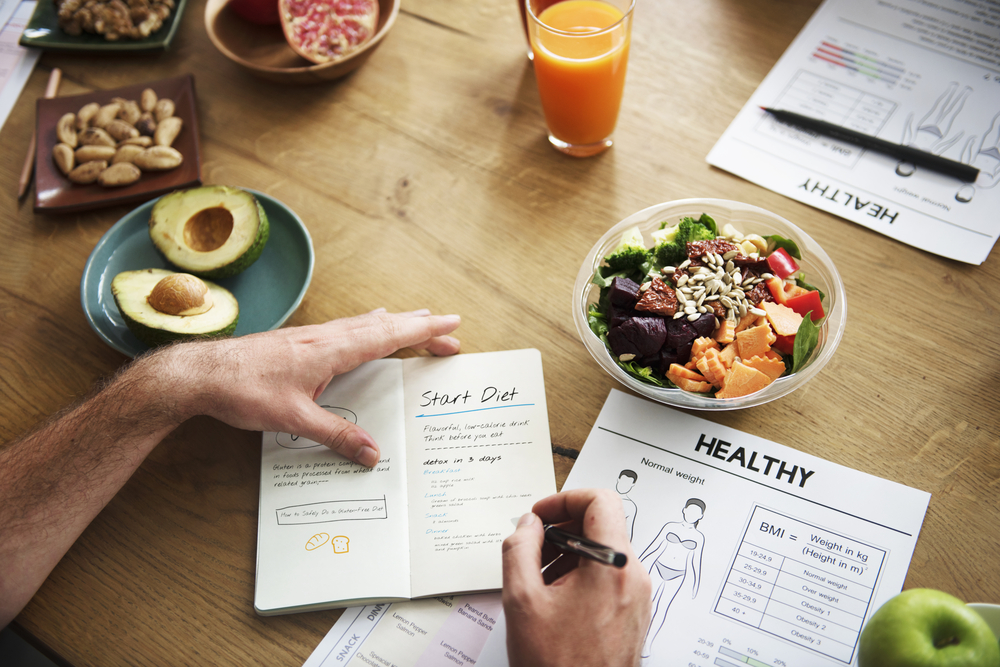 Also Read: Obesity Rates Still Rising In U.S. Kids
General Motors (GM) diet plan is one of the most popular and followed the diet for weight loss by so many people who want to lose the extra kilos. It provides you the fastest way to lose weight naturally without using any weight loss supplements or weight loss pills. This GM diet plan is found to be successful in all ages of people and by following this GM diet plan people have been able to lose 8 kg of weight within a week.
GM Diet Plan Chart;
First Day
The GM diet suggests that the very 1st day of your eating routine should have the complete fruit diet day. You have the alternative of eating any kind of fruits that you like, but make sure that you cannot eat bananas in this day. In beginning, it is very important to drink around 8 to 12 glasses of water on day 1. One more thing to note, you can't even touch any other food items, including raw or boiled vegetables. If you want to lose your weight in a short time, then you are required to eat different kinds of fruits throughout the day. If you will feel hungry, you can eat more fruits and drink water.
Second Day
Day two is a vegetable day. It's just like the first day, but on this day you have to eat vegetables only. You can eat vegetables in raw, boiled or cooked condition. But the important thing is that you can't use any oil when cooking the vegetables. You are allowed to take all types of vegetables including potatoes. Make sure that you don't miss your daily measurement of 8 to 12 glasses of water.
Third Day
On the 3rd day of GM diet, you are allowed to take both fruits and the vegetables for the whole day. But make sure that you don't eat bananas and too many potatoes. You can eat fruits in breakfast, vegetables in the lunch, then again fruits in the evening followed by a veggie and fruit at dinner time. You can choose fruits or vegetables of your choice. Even it is day three, don't miss to drink 8 to 12 glasses of water.
Fourth Day
Day 4 can be a little complicated for individuals because this day is fully loaded with the diet chart of banana and milk. You have to take at least eight to ten bananas and 3 glasses of milk for the whole day. Maintain a decent gap between the intakes of bananas and milk to avoid any sort of starvation on the day 4 of GM diet.
Fifth Day
Do you love having a feast? If yes, then day 5 of the GM's diet offers you the opportunity to this. On this day 5 of GM diet plan, you can take a cup of rice for lunch and can have about 6-7 tomatoes during the day. This is a chance of producing a lot of urine in your body, it is ideal for you to expand the water level from 12 glasses to 15 glasses on day 5.
Sixth Day
On the sixth day of your weight loss diet, you are permitted to take a small portion (a cup) of rice in the day time and then it is also important to stick on to a vegetable for the rest of the day. On day 6, it is equally essential for you to take at least 8 to 12 glasses of water.
Also Read: Supplements for Instant Weight Loss
Seventh Day
This is the last day of the GM diet plan. On the 7th day, you will be allowed to take some rice and all the veggies that you love to eat along with the fruit juice of your choice. This is considered to be the greatest day of your entire diet plan as you have the opportunity to eat all the vegetables that you like.