April showers allow blooming Mayflowers but you have to be prepared to face some seasonal allergies too. Since there's no magical cure to combat allergic reactions, the good news is that millions of women who suffer from allergy symptoms and signs can deal with the condition easily through some home tips.
You should not feel less attractive due to "allergy face" as there are various home solutions to deal with the allergic treatments. Some of these solutions are listed here as: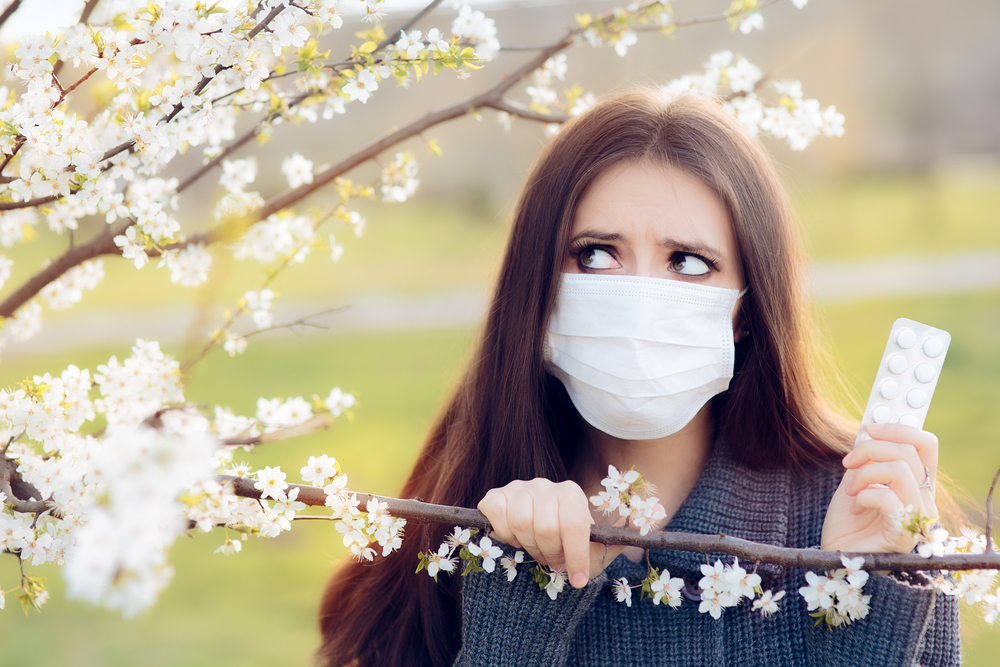 Also Read: How to Stop Alzheimer's Before It Starts?
Drink a lot of water. It is a natural treatment to hydrate your body and skin. If you're not getting enough water, your body creates more mucus to cause dryness and wrinkles.
Elevate your head and sleep with two pillows at night to drain fluid from the face.
Less makeup is more. Instead of piling on heavy makeup to mask allergic diseases, try some natural makeup products. Dampen your makeup brushes before applying makeup products.
The eyes are highly exposed allergic reactions so protect them with natural products. You can try "Naked" eyeshadow palettes that are made up of softer color and less pigment to lighten and brighten the eyes.
Apply herbal sunscreen to resist different types of allergies to your skin.
Apply gold liner to the inner corners of the eye.
Take advantage of the bold brow trend, which allows you to go easier on eye makeup.
Focus on shaping and penciling brows to "wake up" your face and distract from watery eyes.
For a red nose, add an illuminating powder or liquid to the top of your cheekbones. This helps you focus on the outer part of your cheek.
Avoid pink and red makeup that accentuates the redness and allows allergy symptoms and signs. Instead, opt for brown and gold undertones.
Use a good bronzer with brown undertones and a little bit of shimmer to counter mask redness.
If you're allergic to makeup products, avoid it for some time and apply a self-tanner instead for a fresh, healthy and glowing skin.
While your eyes may feel irritated, try to put off the glasses that actually magnify puffiness.
Apply Aloe vera or a cooling mask to eyes and skin to soothe and reduce puffiness.
Speak to your doctor about using an over-the-counter oral antihistamine to relieve allergic reactionsand allergic conjunctivitis.
Apply Natural Skin Care Products:
Get a proper therapy for the allergies and sinus condition that make you feel better and look better! The experts from the Allergy and Asthma Care of NY have suggested some tips to fight allergies and look good by improving skin's health. What many women don't know is that some of their skin care and personal hygiene products (i.e. cosmetics such as mascara, eyeliner, etc) may cause localized skin allergy/irritation, allergic conjunctivitis and different types of allergies or contact dermatitis. They have to beware the possible results of their makeup products.
Also Read: How to differentiate between Sinus, Common Cold, and Allergies
Get enough water and fluids during the day. Doing this can hydrate the deeper layers of the skin and remove dark circles. Avoiding dehydration can help to decrease the effect of aging. Also, you have to focus on the healthy diet to take care of your eyes and skin for a long time.