You must have seen those advertisements of erectile dysfunction drugs on television and online. The pharmaceutical industry is loaded with various medications for erectile dysfunction treatment.
Erectile problems are plenty common, even in men who are not very old. According to the Journal of American Medical Association, it has been estimated that about 7% of 18 to 20 years old men and 9% of 30 to 39-year-old men are not able to attain orgasm. Can a pill help such people? Here the question arises. The answer could be yes, an erectile dysfunction tablet can help alleviate all your symptoms and helps get your confidence back.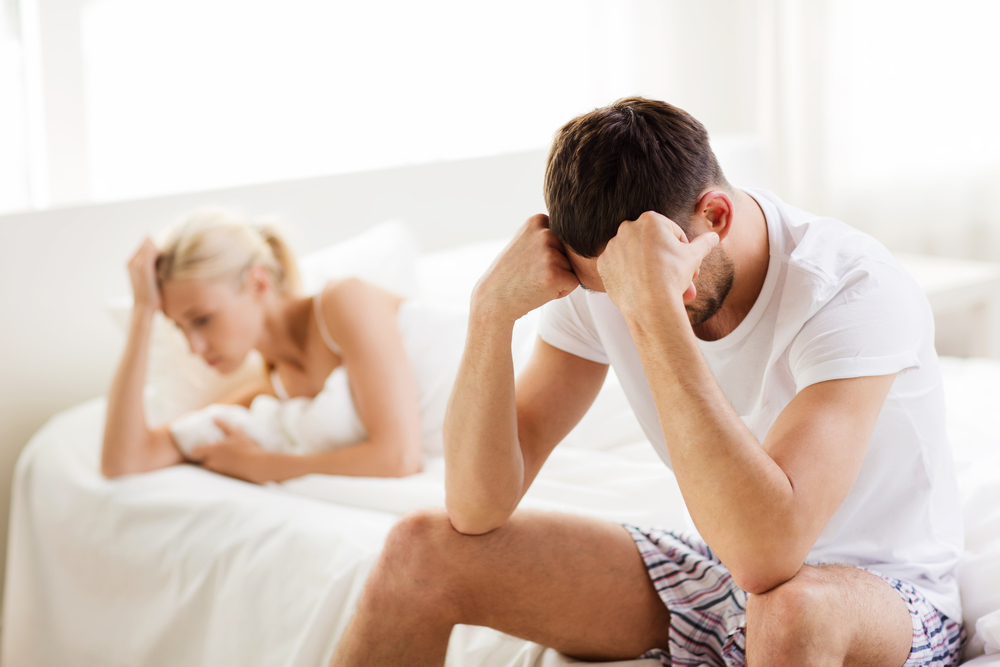 Also Read: Taking Care of Your Sexual Health
Working on erectile dysfunction drugs
One of the most common categories of drugs is PDE5 inhibitors, which include drugs like Viagra, Cialis, stendra, and Levitra. All these drugs act similarly; they have a common mode of action. The drugs of this class work by relaxing tight blood vessels and enhancing the blood flow which means more blood is passing into the penis that helps in causing a penile erection.
The medications do tricks for many men with erection problems. They are useful for all those males who need them for a short period to increase their self-esteem. To identify whether you have erectile dysfunction or not, and for more information on how to treat the problem with or without medication, check out with your health care specialist.
A medication used for erectile dysfunction cure is also capable of reducing the recovery time between bouts for sexual intercourse, which is extremely helpful for about 40% of males who suffer from premature ejaculation. With the help of these drugs, erection comes again in one to two minutes.
Men's who are taking Cialis (a long-acting erectile dysfunction medication) on a daily basis, which is, can have it with more spontaneity. Such people need not take a tablet two hours before sexual intercourse.
Adverse effects of erectile dysfunction medications
No medication comes without adverse effect. Drugs such as Cialis, Levitra, Viagra, and stendra are likely to cause health issues like dizziness, a runny nose, headaches, indigestion, and facial flushing.
A majority of men do not experience adverse effects if some of them do, they don't mind having them because of the efficacy of the drug. If you are taking medication to treat erectile dysfunction, you may come to have nasal congestion.
To decrease the impact of side effects on your health, you can start taking the lowest dose of a drug that works for your condition. If you are on prescription dose, then you probably be prescribed by the lowest dose of the drug. Your health care specialist will gradually increase the dose after determining your condition. You need not worry about these medications, especially Viagra as it is not at all addictive. You can take it without any risk of dependency.
Erectile dysfunction causes
Health conditions like diabetes mellitus, heart diseases, high cholesterol, and hypertension are the big issues that are responsible for causing erectile dysfunction. All these diseases cause constriction of the blood vessels that limits the blood flow into the penis. This results in the inability to achieve a penile erection.
According to a study, it has been identified that people with serious erectile dysfunction are more likely to be hospitalized for cardio-related issues in a two-year period as compared to men without erectile problems.
Strengthen your erection without drugs
Also Read: 6 ways stress affects men's health
The easiest ways are as follows:
Quit smoking-It is believed that smoking affects the ability of the vessels to relax, which is important to achieve an erection. Quitting smoking is better than any medication.
Lose Weight-Lose your weight to lower your blood pressure. High blood pressure affects the ability of blood vessels to dilate. The best least costly method to manage blood pressure levels is loosing weight.
Drink in moderation-Minimize your drinks. Alcohol might increase the desire for sex, but it is known to decrease the ability to perform as well.