Taking good care of your skin is the most important thing that you can do for your appearance. You can have the best clothes in your wardrobe, but if there are unsightly pimples on your face, it won't help.
Most men have no idea how to take care of their skin. While you do not have to go through elaborate skin care rituals, there are certain things that you can do to nourish and protect your skin to keep it looking great for long. Read on to know more about men skin care.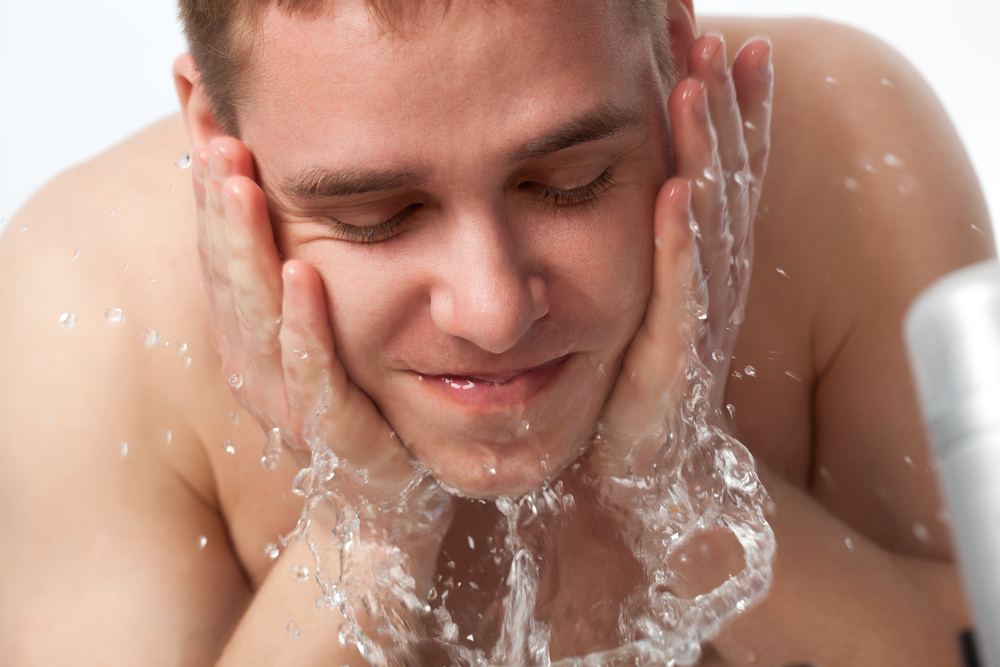 The very first step in men skin care is to understand your skin type. You need to find out if your skin is normal, oily, dry, combination or sensitive. Skin care products are not all same, and different products are designed for different skin types. You need to use products that are more suited for your skin type for the best results. Here are some skin care products that men should use for daily skin care.
Cleanser – Everyday our skin comes into contact with a lot of dirt, dust, and grime. It is important to wash thoroughly the face at least twice a day with a good quality cleanser. Apart from cleansing, it will also wash off dead skin cells and keep the skin pores clean.
An important male skin care tip is to avoid soap. Soap is very bad for your skin. It dries your skin and the perfumes in most soaps can even trigger allergic reactions. You must use a toner after cleansing your face. It helps clean the pores leaving your skin even clearer.
Moisturizer – A good moisturizing lotion can help hydrate the skin and retain the essential oils; this prevents the skin from drying. Pick a good quality moisturizer to keep the skin blemish-free and healthy.
Sunscreen – This is the best thing for your skin and a crucial part of men skin care. Apply on some sunscreen before you step outside every morning. You can even apply sunscreen right after your shaving. It will protect your skin from the harmful ultraviolet rays of the sun that can do a lot of damage to the skin. A sunscreen is also an excellent anti-aging product and also moisturizes the skin.
Shaving cream – A good shaving cream can be all the difference between a painful skin and smooth skin. Pick a shaving cream that will help avoid razor burn.
Aftershave lotion – A cooling aftershave balm can help calm the skin after shaving.
These are the very basics of male skin care. If you are looking to go the extra mile, here are some other options that can add immensely to your skin care regime.
Eye cream – Not many men pay attention to the skin around the eyes – and this is where the first few signs of aging show. Use an eye cream regularly to take care of the fragile skin around the eyes.
Face mask – A deep cleansing face mask can do wonders for your skin. It helps get rid of dead skin and promote new skin growth.
Exfoliation – At times you need to take an extra step to cleanse the skin thoroughly. Some of the grime and dirt seep deep into the pores and can mix with the oil and sebum to give you pimples, blackheads. Exfoliation twice a week is a good step to clean the skin.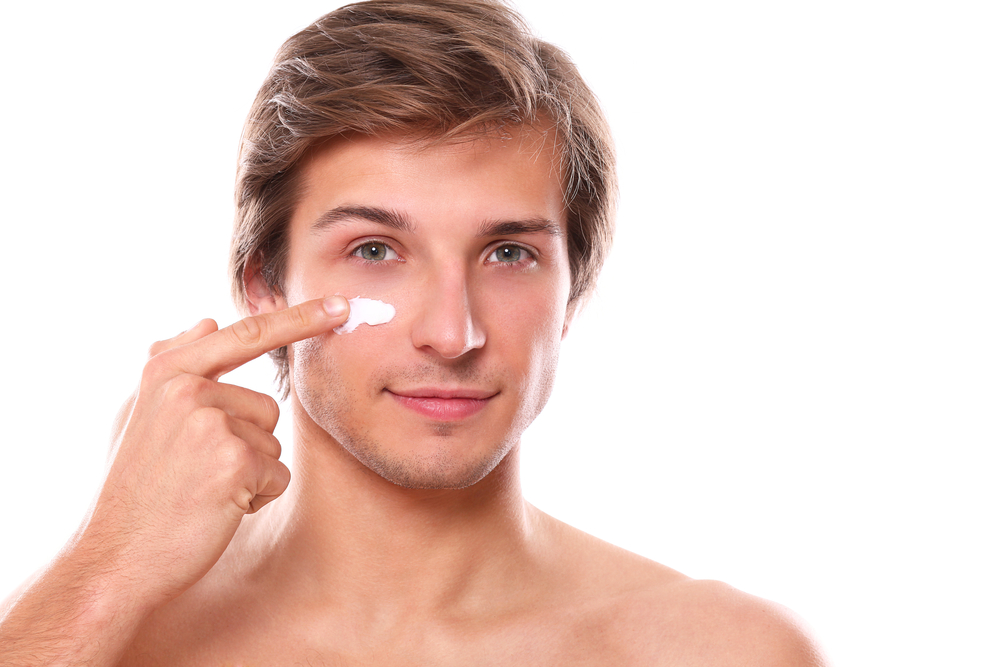 Also Read: Men's Breast Cancer Is Far Too Deadly Than Thought
How you shave can also affect your skin. Here are some male skin care tips for a good shave:
Wet your beard with warm water or at least wipe your face with a warm, wet towel before shaving
Apply shaving cream or gel on the skin
Don't shave too close to the skin
If you get ingrown hairs, it is best to shave only in one direction
Male skin care is essential, and it is not as difficult or unmasculine as it may appear. Choosing the right products and knowing how and when to use can help you acquire a great skin
Also Read: Causes and Treatment of Erectile Dysfunction
Finally, skin care goes beyond just the products. Your health plays an important part as well. Eat well, regularly exercise and drink lots of water for overall wellbeing. Follow these men skin care tips religiously for a few days for the best results.