Working out in a gym isn't the only way to burning calories. In fact your everyday activities can also help you to lose weight. So, you have to learn how to adopt a lifestyle that successfully burns calories without rendering any bad effects to your body.
Our everyday meal offers calories to run the body, but surplus supply of calories could pose some sort of problems, so you need to burn that extra calorie to let your body function well. People have different opinions on activities that help in burning calories, as some people hit the gym while some tend to skip meals that add up extra calories. But, why don't you try to adjust your lifestyle that can smoothly eliminate calories without stressing you.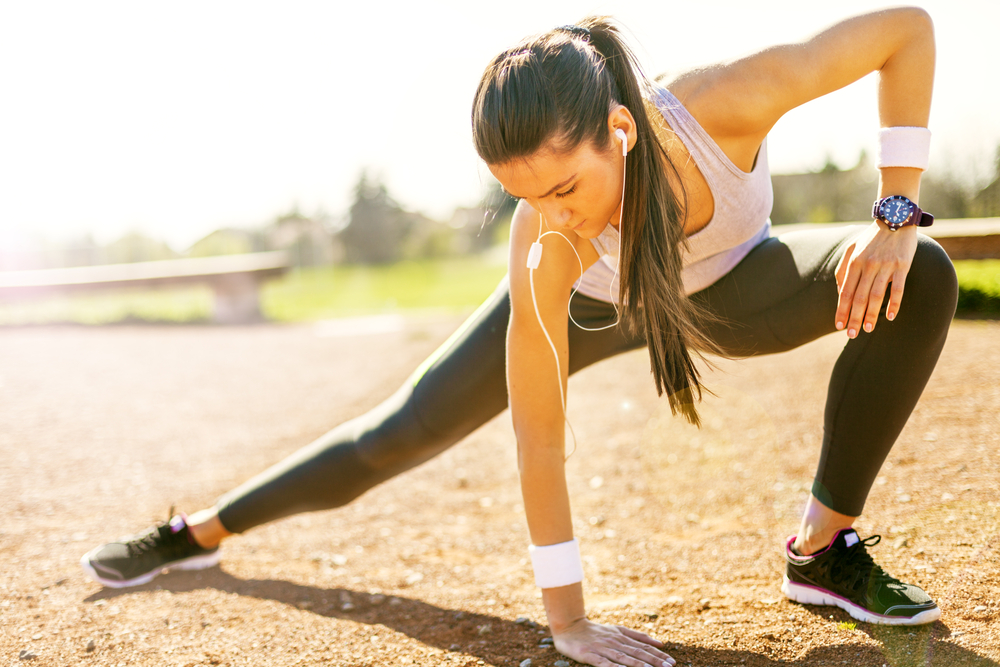 Research studies say, one can burn up to 300 calories per day to lose weight just by making some adjustments in the lifestyle. Here are some of those lifestyle tricks that help you burn extra calories other than going for workouts or hard exercises.
Walk while shopping:
We frequently go for grocery shopping in supermarkets or any small marketplace. Shopping grocery, vegetables, and other home-use products is like a fun exercise that you can enjoy as well as burn the extra calories at the same time. If possible, try to avoid taking a vehicle to reach the marketplace and stroll more while pushing a cart. Take stairs instead of using a lift and go into a deep-knee-bend to pick grocery and other items. These simple exercises are helpful to burn calories and give an opportunity to flex your muscles.
Also Read:Top triggers of migraine attack
Involve yourself with kids
Playing with your kids, children or young family members is not only pleasing, but also keeps your body and mind relaxed. Involving yourself in kids' play means you have to be active and agile to run and play with them, this works as a great exercise. Take some time out to play with kids as it helps you to burn calories per day to lose weight and eases work-related tensions. You will enjoy some sports activities like football, swimming, badminton, and hide-and-seek with children and, at the same time, you can increase metabolism to burn up to 300 calories.
Clean your house
Make up for the workout you missed with a fun session of cleaning your house. Take out your best cleaning supplies and set down for a great workout routine, which will leave your house sparkling clean and you lighter than before. If you want to stretch your body more then try to reach out to those difficult corners by bending. Play a dance number to cool-off the environment and warm up before picking a mop, bucket and soapy water.
Mow the lawn
Instead of depending on a helper to mow your lawn, you should try to push mower on your own and the bonus is that you can burn some 350 calories by doing so. Take the help of an electric mower and push it yourself. Get some bonus workout time by helping your neighbors mow their lawn too. It can help you burn substantial calories.
Gardening
Home gardening gives a good opportunity to burn calories as it requires weeding, pruning and watering on a regular basis. If you involve yourself in harder tasks like clipping, hauling and transplanting larger plants then there is more scope to burn calories by stretching your body looking after the home garden.
Wash your car
Car washing is another fun exercise, as it can burn up to 340 calories in an hour. And if you go on vacuuming or polishing the interior and cleaning rims and tires, then you eliminate some more calories. Generally, there is a long queue at the car wash so it's a good idea to wash your car at home and burn extra calories as well.
Also Read:What's Your Heart Disease Risk?
Dance your way
Dancing is one of the effective options to burn calories and keep your body fit and active. Just 30 minutes of dance a day can burn up to 250 calories and it allows you to twist your arms and jump. Much like swimming, your entire body is engaged in the dance. So, take this stress-buster method to keep your body agile.
Cycling around
It's not necessary to take your car out each time you plan to step out of the house. Consider cycling, that's a good exercise for burning calories and muscle exercise as well. Cycling increases metabolism and blood circulation.
There are some other calorie-burning daily activities to lose weight, such as:
• Stroll in the park
• Paint or whitewash the house
• Carry your bags
• Avoid being sedentary in office
• Be punctual for meals