Having and achieving glowing skin is a dream of every woman. The environment around us is becoming extremely polluted day by day which is leaving an intense effect on our skin. Although ample of cosmetic products are available in the market to take care of the skin but most of them are harmful to the skin than good. Melasma condition also steels the skin glow in many cases. Some women tend to develop melasma due to having birth control pills, going out in sun, stress, thyroid or undergoing certain hormone therapy. In this situation, the skincare tips work best when an individual becomes adamant to maintain a glowing skin or fight with the signs of melasma.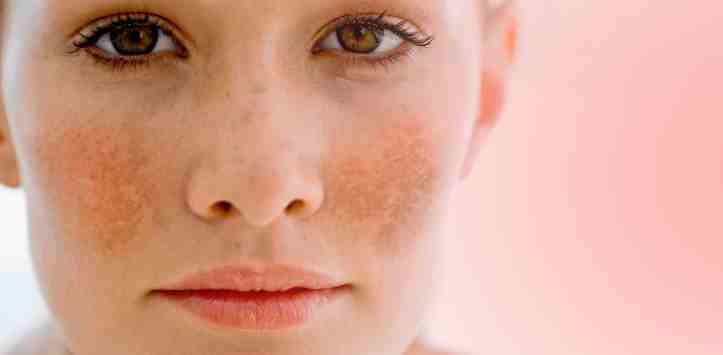 Below are some Skincare Tips for Glowing Skin:
Milk – Raw milk is one of the most easily available fairness tips and you will find it in your kitchen. Mix honey in raw milk and gently massage on face, wash your face after 2-3 minutes with lukewarm water.
Honey with banana – Honey is an excellent antibacterial agent and ensures a spotless complexion in the long run. Make a paste of banana with honey and apply on the skin to get the glowing skin.
Besan (Gram flour )- Besan is a natural exfoliator and removes dead skin cells. It is a fabulous formula for achieving glowing skin. Mix besan in rose water to make a thick paste and apply it all over your face. Rub your skin gently in a circular motion.
Turmeric – Turmeric has powerful anti-inflammatory properties. Its paste promotes skin brightening and improves skin complexion. Mix turmeric paste and sandalwood powder and apply on your face and leave it for 15 minutes and wash off with lukewarm water
Lemon – This is the most important ingredient for skincare. Lemon is rich in vitamin C which in turn stimulates the melanin production of our skin and helps our skin to glow.
Yoghurt – Yoghurt is rich with a high amount of lactic acid which has natural properties. It helps remove dead skin cells and exposes a fresh layer of skin.
Cucumber – This is one of the biggest home remedies for glowing skin. It is consists of well known soothing properties. Cucumber protects our skin from dust and pollution and promotes glowing skin. Mix cucumber juice in sandalwood powder and apply on your face and leave it for 15 minutes and wash off with lukewarm water. This an excellent cooling pack for glowing skin.
Potato – The potato juice is rich in vitamin C and has mild bleaching properties. Also, its starch is ideal for removing dark spots on the skin. Mix potato juice in rose water and apply all over your face and neck and rinse off with cool water. Potato juice is also excellent for treating eye dark circles.
Use egg white – Egg white is considered as one of the best skincare tips in order to attain the glowing skin. This is very much affordable and can be bought easily in the market. This helps in removing the fine lines and wrinkles and make your face soft and glowing.
Aloe Vera – Aloe vera is one of the best home remedies for skincare. The gel in the leaves of this plant can be directly applied to the skin as a natural moisturizer for the skin.
Considerable Medicinal Option for treating Melasma
Tri-Luma and Retino-A Cream .025% – 20gm  are one of the most commonly used for skincare treatment and both the product offers glowing skin. Tri Luma cream is a unique triple combination for treating dark spots like melasma. Triluma cream should always be used in avoidance of sun exposure. Tri Luma cream to buy online is an easy process. Reliablerxpharmacy.com offers great deals and discounts on both the products. Consult your dermatologist first when you intend for Tri Luma cream to buy online orRetino-A Cream .025% – 20gm.