Everybody gets older with the passage of time, but some are able to resist the effects of aging to some extent while some flow with the time. The application of anti-aging tips is one such step that makes you learn how to look younger with a supple skin for a longer time.
Undoubtedly, your skin is an indicator of your age. Can you hide your real age by using the best moisturizer for aging skin or any other anti-aging solutions? Well, it may sound a bit awkward, but the popularity of anti-aging tips show that they work, after all. Some beauty products like wrinkle removers, sunscreen cream, skin moisturizers, etc. give a good option to lower the effects of aging. You can also try some home methods to look younger, and there are no side effects of those natural solutions.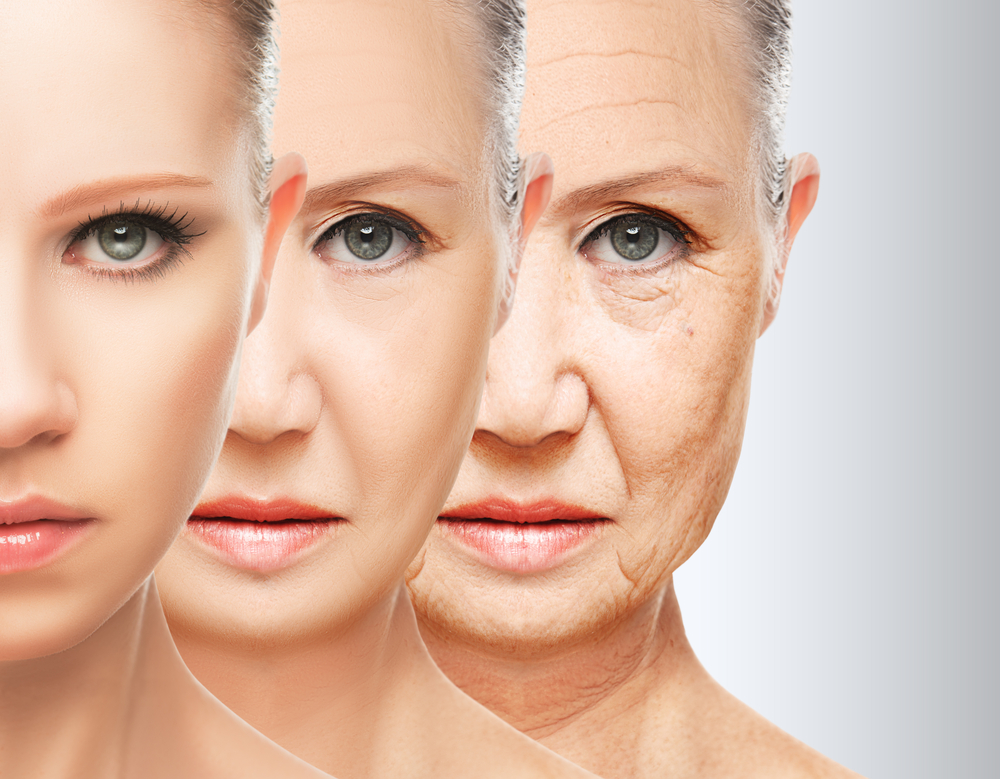 Is anti-aging true?
Many people are skeptical about the effectiveness of anti-aging methods, claiming that you cannot go against nature. It's a harsh reality that our body has to suffer natural wear-and-tear and so does the skin. However, there is another point of that makes you believe in the anti-aging tips to prevent skin from aging to a good extent.
You have to understand those anti-aging tips that you can consider to maintain the beauty of natural skin and body. First of all, do your homework properly; understand the sensitivity of your skin; effects of anti-aging products and be ready with a counter measure if you experience any side effects.
Also Read:Skin cancer prevention is as crucial as treatment
Understand the nature of skin:
Different people have different skin complexities, but its nature and texture remains almost same. A fiber mesh-work of collagen and elastin (proteins) is present under the skin to nurture it. Up to the adulthood, our skin is stretched in this protein matrix.
With aging, the fiber bond of skin weakens and it gradually loses fat. In the process, the skin ages and it loses the support structure and plump smoothness fades, and it's replaced by a comparatively rougher texture. The stretching of skin weakens its natural strength, creating wrinkles and scratches. So, try to use the best moisturizer for aging skin as well as other tips recommended by the experts.
Anti-aging tips:
There are several tips and methods to mitigate the effects of aging recommended by the beauty experts. Some of the leading tips can be counted as:
Prevent skin from sun damage
Sun bath is good for the health of skin, but excess exposure to UV rays can damage the elastic fibers of the skin, developing wrinkles and scratches. UV rays are also notorious for causing tan and black spots. Sometimes, you don't realize the effects of sunlight unless it amounts to wrinkles and blackheads, and even the best cream for wrinkles is of no use by then. So, you look aged with a lot of wrinkles and tanning spots on the skin.
It's better to wear sunscreen and skin covers that can protect your body from damaging UV rays. Try to avoid sun rays between 11 am and 3 pm when they are more penetrative. Skin wrinkles also have genetic effects and natural skin decay is hard to defy, but the protection from UV rays can certainly lower the effects of the aging process.
Also Read:Anti-Aging Steps for Men
Diet for anti-aging
The real strength for fighting against aging effects lies within. Our body constantly repairs and regenerates on its own, while the nutrients and vitamins available in the foods help us to stay young for long. Heavy intake of junk foods can deteriorate skin's beauty at a faster rate. Emphasize more on the intake of foods rich in vitamin A, B, C and E that can improve the skin's health and offer you a natural wrinkle remover. Some particular food items including green leafy vegetables, coconut, carrot, papaya, tomatoes, and citrus fruits are highly recommended to resist aging effects.
Quit smoking and alcohol
If you want to stay young and prevent skin from wrinkles, then changes in lifestyle are the first and foremost step for that. Smoking is the most harmful factor in causing skin wrinkles. Smoking not only damages skin from toxic chemicals but also slows down blood flow to the face as well as other body parts. You can also notice black spots under the eyes of a chain smoker. Similarly, alcohol consumption is not good for skin and alcoholic people can experience shrunken layer of skin as compared to non-alcoholic people. Both smoking and alcohol can fade the natural beauty of your face. Therefore, avoid this habit if you want to retain your youth for a longer time.
Cosmetic and home products for skin regeneration
There are a host of skin products and procedures that provide more than an illusion of youth. Some natural items like honey, milk, olive oil and yogurt can eliminate wrinkles and dull texture. Exfoliators are also included among the best anti-aging tips as it can make your skin look younger and brighter.
In the modern anti-aging therapy, plastic surgery, chemical peel, and laser therapy are carried out to minimize wrinkles, acne scars and tan spots on the skin. Furthermore, skin damage is repaired by stimulating collagen growth.