No one is perfect, and making mistakes are common, especially when dealing with health issues and trying to improve the quality of life. While dealing with health, sometimes, you don't realize you are making mistakes, and these mistakes cause problems or even make you lose success. There are common mistakes that people make when managing health, for example, osteoarthritis of the knee.
If you are suffering from severe pain in your knees, also having swollen knee, there are bright chances of having osteoarthritis of the knee. The type of arthritis is one of the most common health issues, especially among the people who are above the age of 45 years. The reasons behind such joint pain can be several. If your condition is not improving or suffering from osteoarthritis of the knee even after doing everything in a proper way, then you should go through the common mistakes. Even if you have knowledge in the medical field, you might still face problems in choosing a particular treatment for your knee arthritis. Moreover, once you have decided to follow an arthritis treatment, there are some things you need to look for. Keep on reading below to discover what type of mistakes you need to avoid ensuring the effectiveness of the arthritis treatment.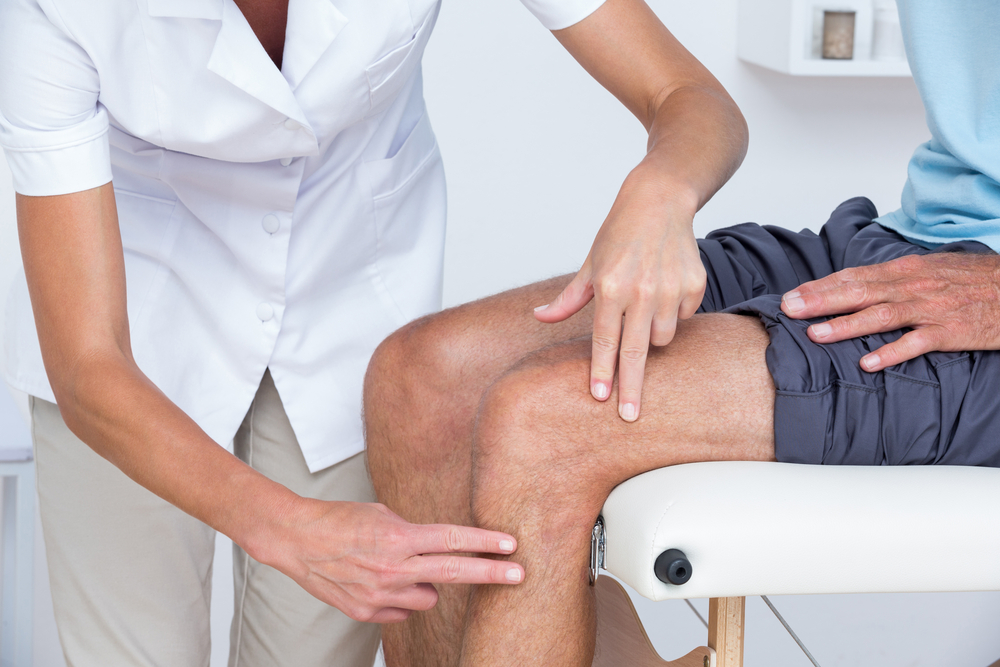 Also Read: Arthritis – Don't Make Joint Pain An Old Age Companion
Not visiting a specialist
Since the internet is a great source of information, it doesn't mean that it can replace the advice of a healthcare specialist. When it comes to treating a debilitating condition like osteoarthritis in the knee, it is necessary to visit a healthcare expert. A rheumatologist or orthopedist can help you in diagnosing the severity of your arthritis, thus recommend a suitable course of treatment. Also, tell your healthcare specialist about your priorities. If you want a specific treatment, let your healthcare provider know your goals.
The common symptoms of osteoarthritis are joint pain, fatigue, and reduced range of motion. All these symptoms, especially your knee pain get worse by following a sedentary lifestyle. Therefore, it is necessary to find the energy and get moving. This doesn't mean you need to engage in high-intensity physical exercise, playing your favorite sport or walking for a few minutes every day is enough to benefit you in improving your knee, pain. Always keep in mind that following a sedentary lifestyle will only make your knee pain worse. Also, follow a joint pain diet to improve your joint health.
Not following the treatment properly
Not taking your joint health tablet or joint health supplement on time is undoubtedly is one of the worst mistakes that you can make regarding the knee pain management. The purpose of the medication is to improve arthritis symptoms. The regular intake of arthritis medication relieves pain and as well as the severity of the inflammatory process. The joint pain medications work in the direction of improving functionality and quality of life. Skipping doses might worse your knee pain. Make a habit of taking your medication as instructed and also talk to your healthcare expert about the progression.
We all have that medication box in our houses. While it is good to have medication right near you at your home at the same time, it is also important to check the expiry date of your drug. It is possible that you have been following the course of treatment for a long period, but this doesn't mean you should consume medications with an expiry date. An expired medication can cause an allergic reaction and other serious, life-threatening reactions. If your arthritis medication has expired, it will fail to serve its purpose.
Also Read: These Simple Tips Can Keep Your Joints Healthy
If you are suffering from more serious pain due to osteoarthritis, there are possibilities you may take more medication than it is required. Consuming more medication to get rid of knee pain instantly is not at all a good choice. Instead, it can lead to discomforting symptoms and make your condition worse.