1. Select a category under 'All Categories' dropdown or use the search box to find the product that you are looking for. Product can also be searched through equivalent brand and generic search drop down.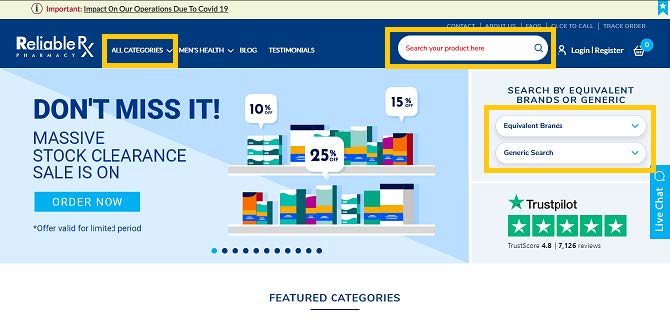 2. Click on the image of the product to visit product page or else you can select the quantity through dropdown.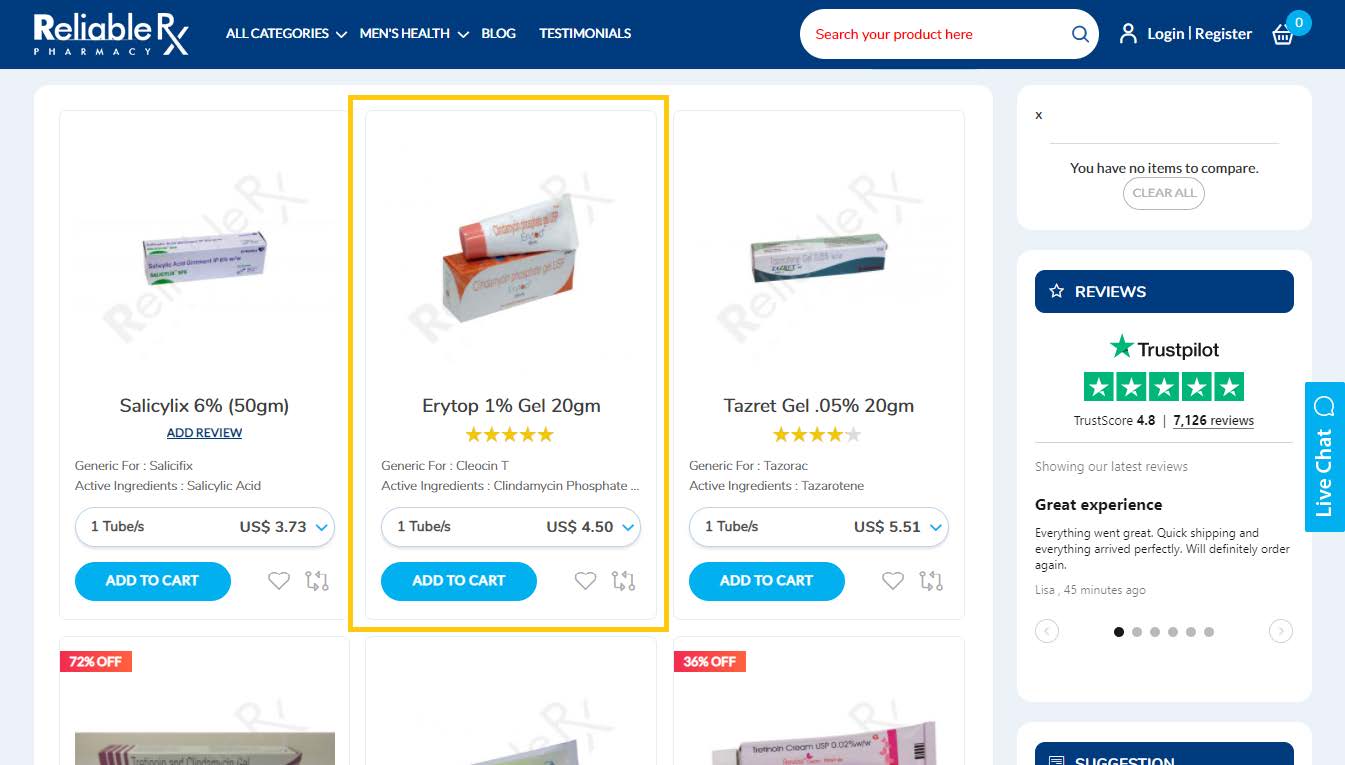 3. Select the quantity from dropdown and click on the 'Add to Cart' button to add the product to your shopping cart.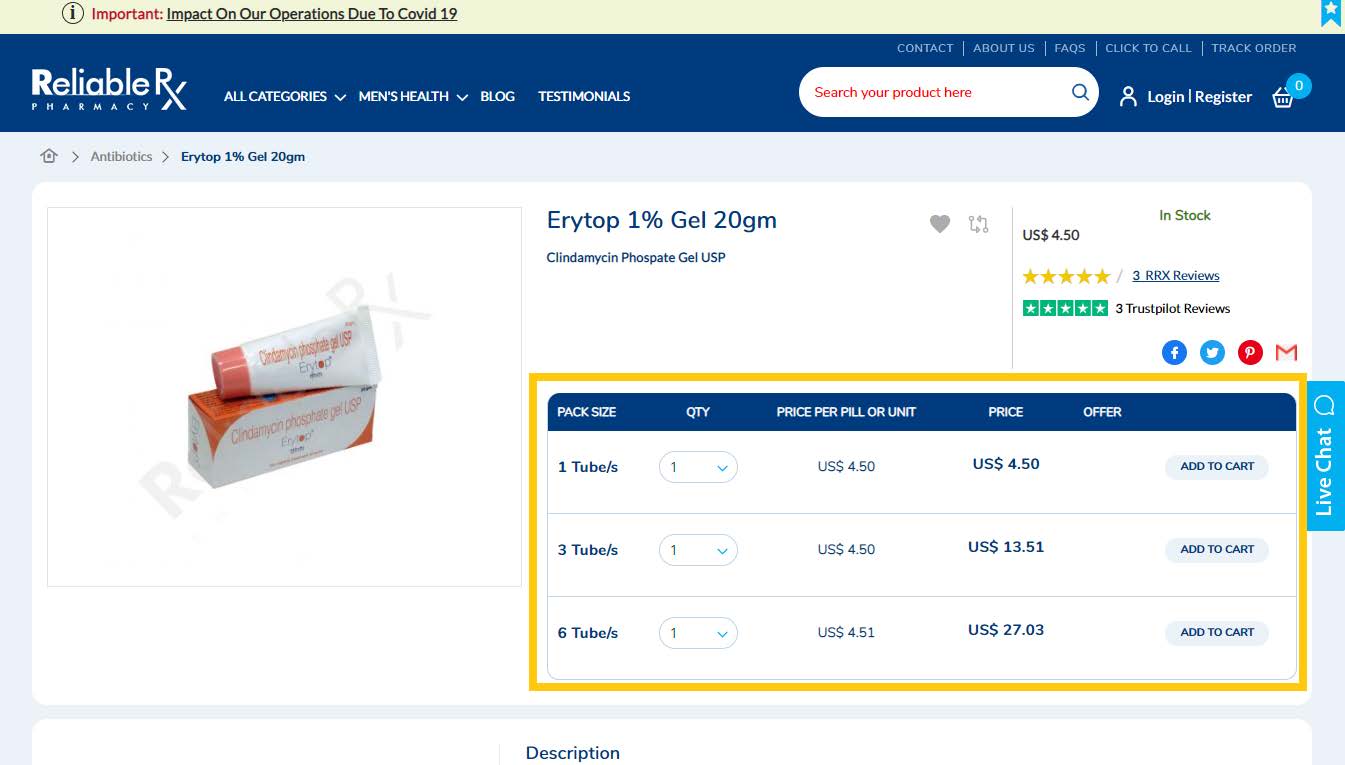 4. Now click on 'My Cart' icon to view your cart and select 'Checkout' to proceed further.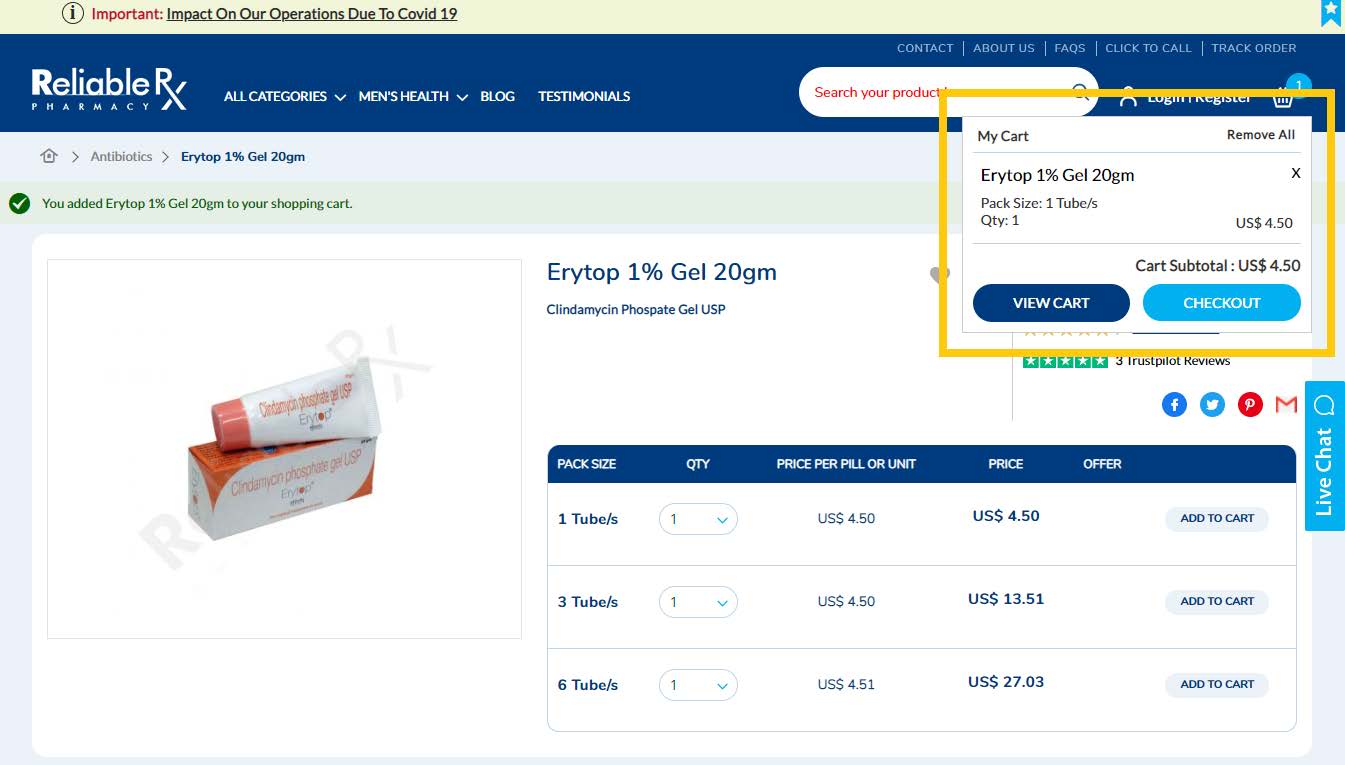 5. After appearing a popup you can checkout your account using own credentials, if you are a new customer click on 'Create an account' and follow the steps to sign up.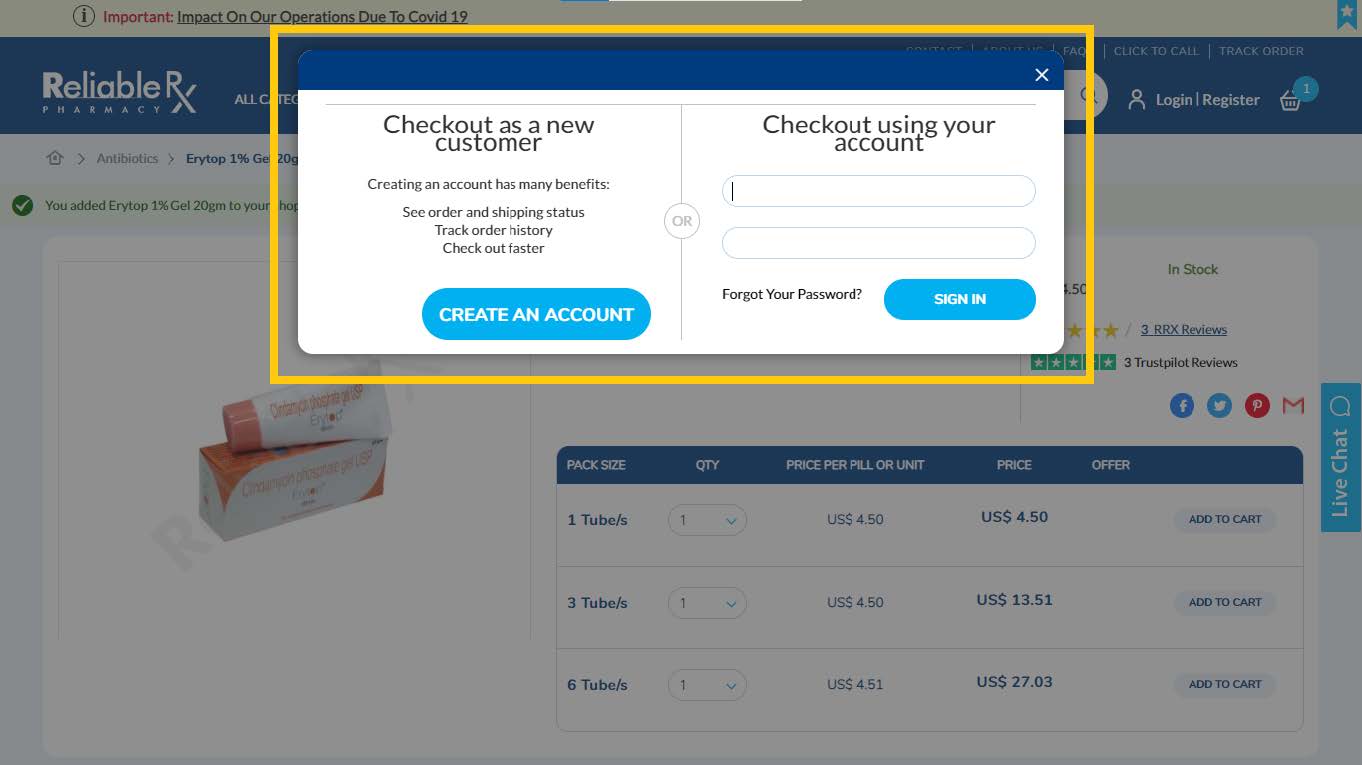 6. After sign in you will redirect to checkout page. Now add your shipping and billing address and click on 'Save'.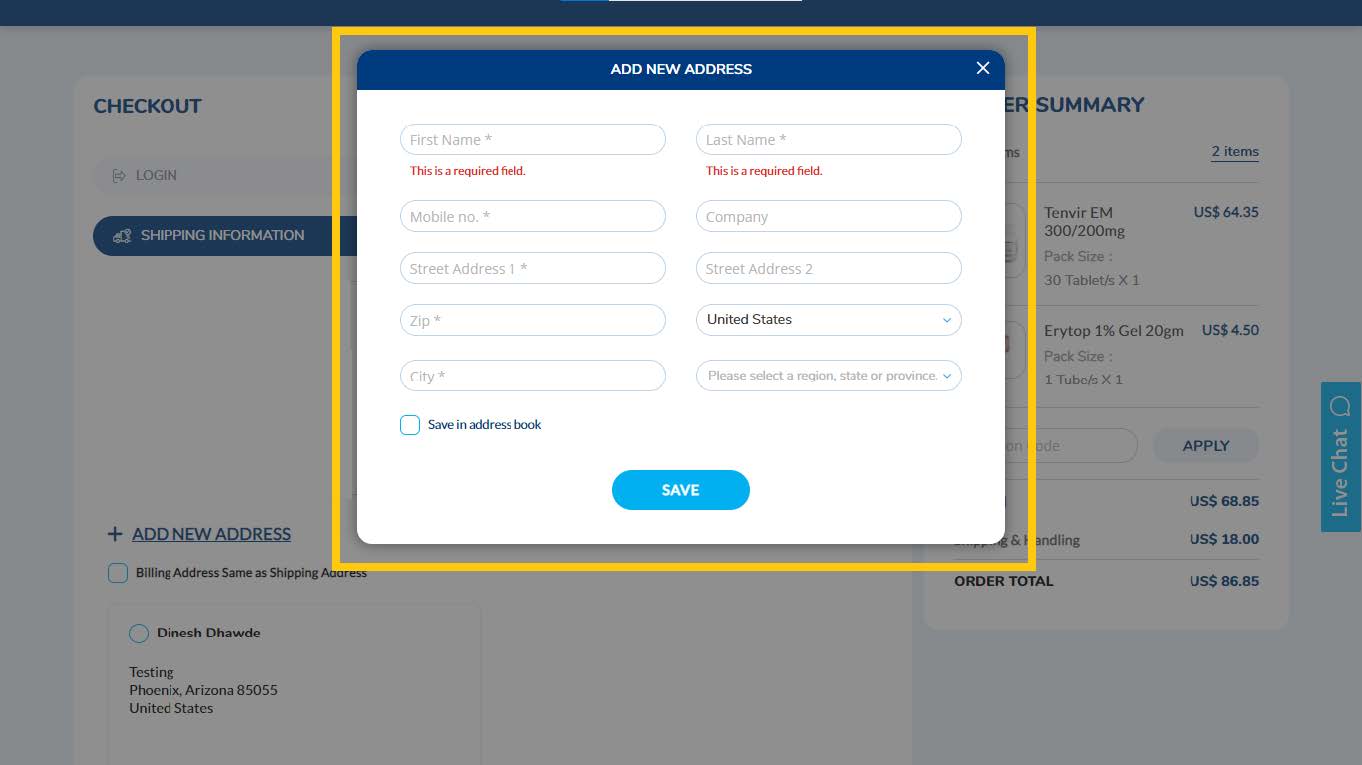 7. Now select the preferable time slot to call and click on 'Continue'.
8. In 'Medical History' fill the information related to your medical conditions if any. If you smoke or drink, do mention. Select your gender and update the date of birth. To upload the prescription, click on 'Upload' or you can send it through fax on +1(760) 284-5903. Now click on 'Continue' if you agree with mentioned statements.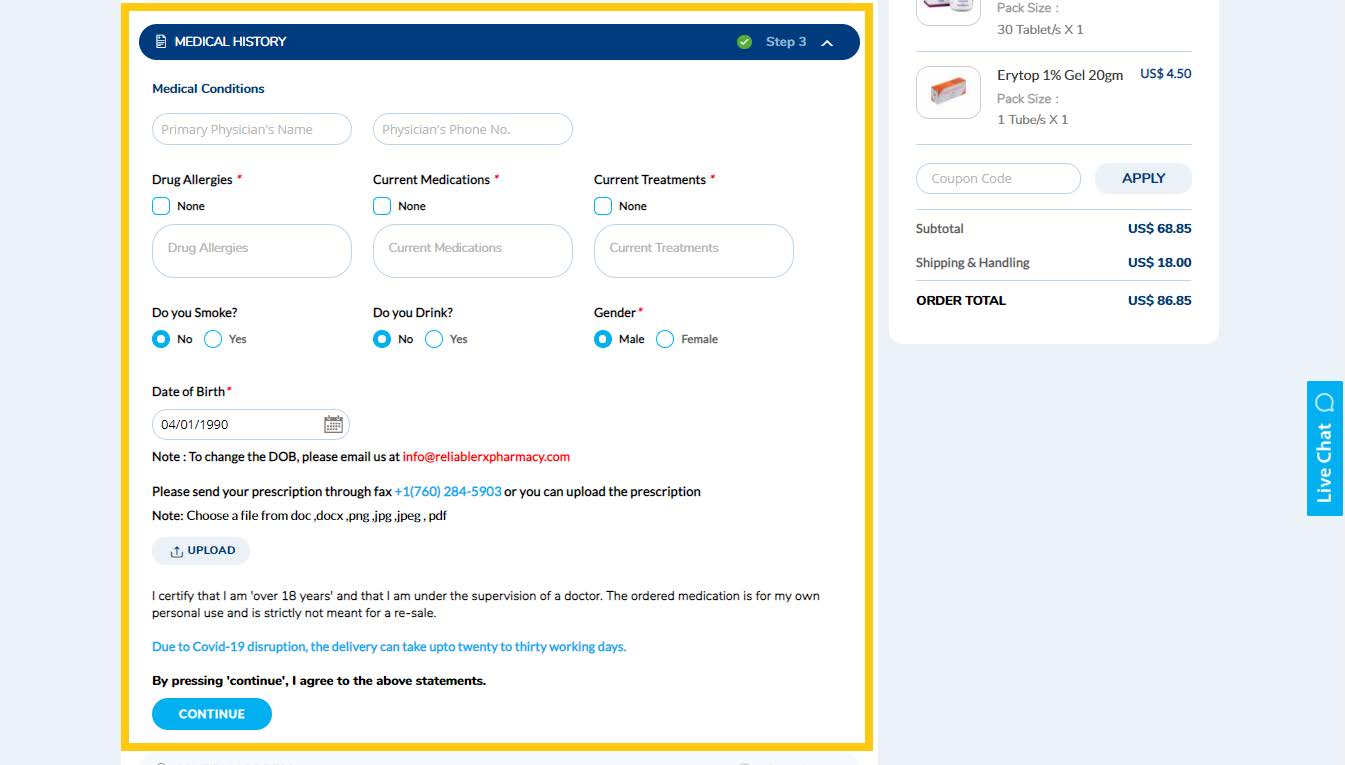 9. Confirm the shipping address you mentioned and choose the appropriate option from the dropdown to answer 'how did you find us'. Now click on 'Continue'.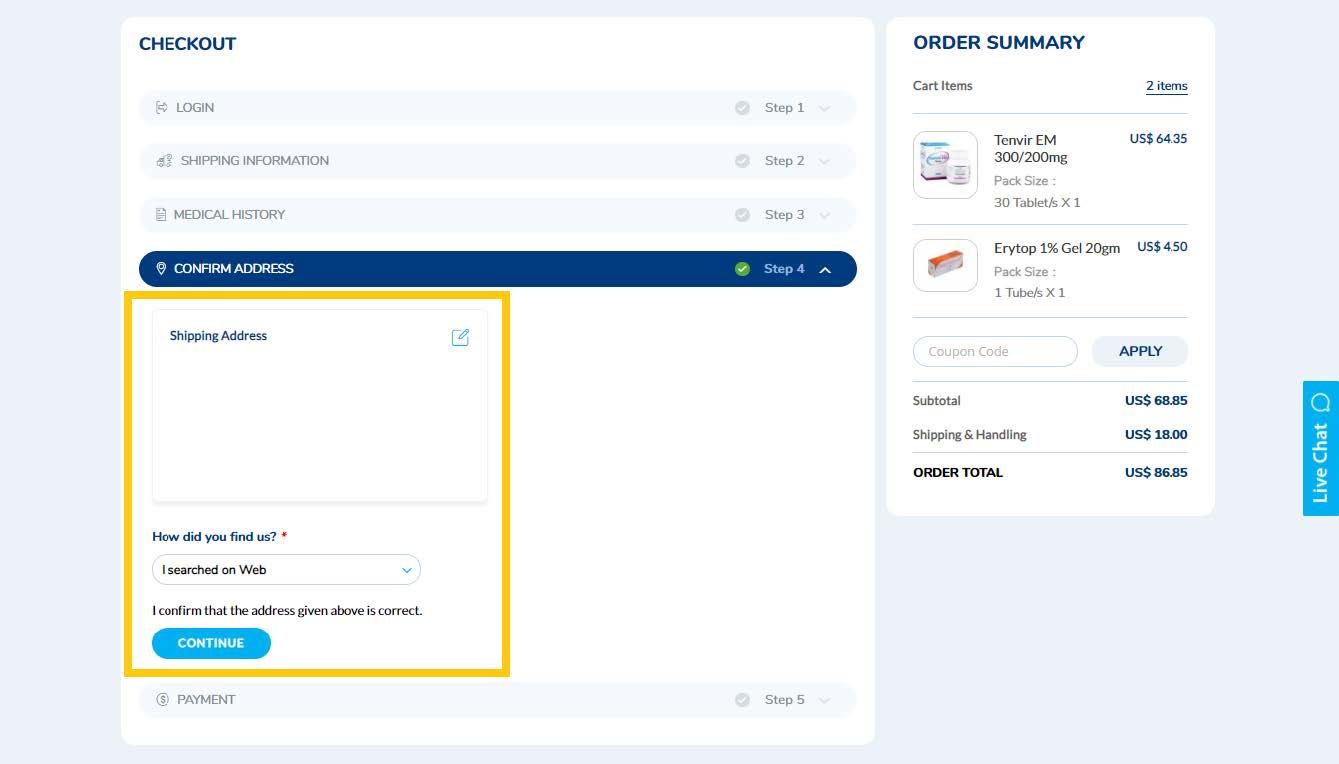 10. Choose a mode of payment by clicking on the relevant circle, enter payment details and make the payment. Now click on 'Place order'.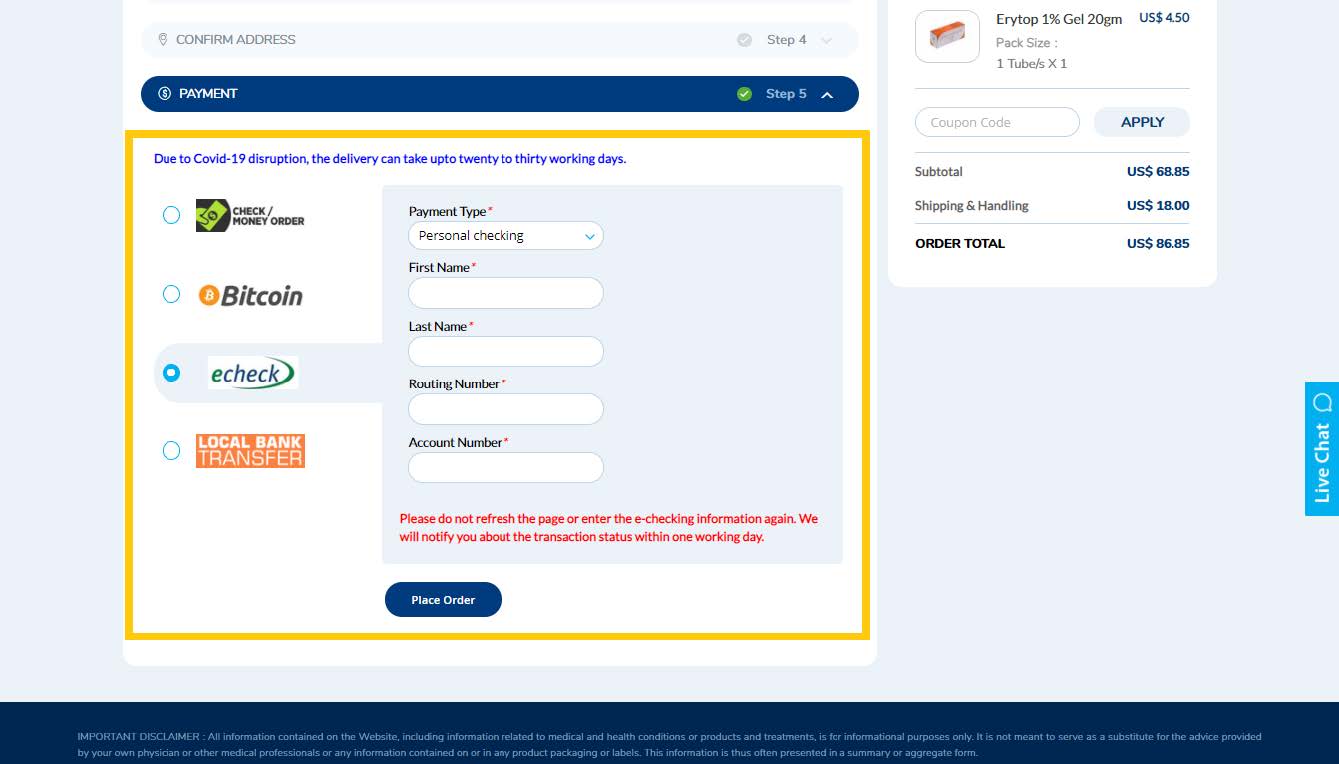 11. Now note down the order number for your reference from the final confirmation page.